---
---
The Commonwealth PArtnership
Westfield State University has launched the first public Physician Assistant program in New England. Our inaugural class was matriculated in January 2018! The M.S. in Physician Assistant studies is an intensive, 24-month program that intends to educate a diverse student body of highly skilled and culturally aware healthcare providers who will utilize a patient-centered care approach and be committed to serving the public in the Commonwealth of Massachusetts and beyond.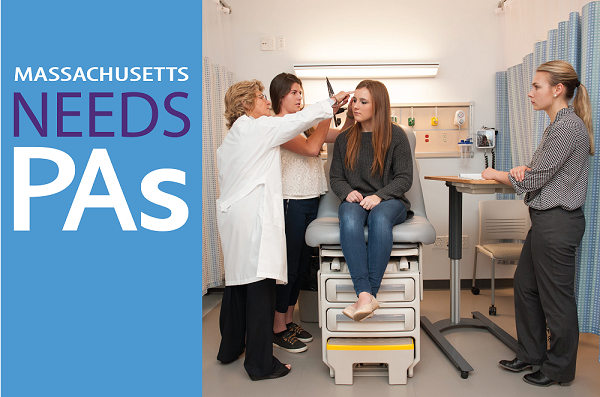 The physician assistant field is one of the fastest growing fields in the United States and the US Department of Labor Statistics reports that the employment of physician assistants is expected to grow an average 38% through the year 2022, ranking among the fastest growing of occupations.
Accreditation Status
The ARC-PA has granted Accreditation - Provisional status to the Westfield State University Physician Assistant Program sponsored by Westfield State University.
Accreditation-Provisional is an accreditation status granted when the plans and resource allocation, if fully implemented as planned, of a proposed program that has not yet enrolled students appear to demonstrate the program's ability to meet the ARC-PA Standards or when a program holding Accreditation-Provisional status appears to demonstrate continued progress in complying with the Standards as it prepares for the graduation of the first class (cohort) of students.
Accreditation-Provisional does not ensure any subsequent accreditation status. It is limited to no more than five years from matriculation of the first class.
The program's accreditation history can be viewed on the ARC-PA website at http://www.arc-pa.org/wp-content/uploads/2020/07/Accreditation-History-Westfield-State-U-277.pdf
Contact Us