Congratulations on your acceptance to Westfield State!
WESTFIELD STATE PRIORITY NEWS PLEASE READ:
COVID-19 INFORMATION FOR VISITORS
Like many colleges, Westfield State has been closely monitoring the rapidly evolving coronavirus (COVID-19) outbreak. The University has made the decision to close our campus to the public for the rest of the spring semester. As a result, all admission campus tour events, including our upcoming Accepted Student Days, have been cancelled. The Admission Office will follow up with all registered guests once alternative plans have been finalized.
Let us bring Westfield State to you! We certainly understand the importance of the campus visit when trying to finalize your college decision for the upcoming fall semester. Let us help you "virtually" picture yourself at Westfield State! Please check out our Virtual Tour and join our amazing tour guides, Madison and Gabby, for a tour of our beautiful campus: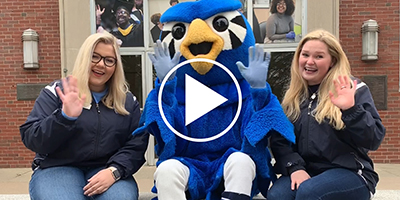 Stay tuned for our upcoming Virtual Accepted Student Day! We are working hard to bring our faculty, staff and students to you for a virtual Accepted Student Day. An email will be sent to all students once this online event is ready to go!
May 1 Candidate's Reply Deadline Extended to June 1. Given the current events, we have decided to extend the May 1 deadline for all accepted students for the upcoming fall semester to submit your enrollment deposit to June 1.
If you are ready to join our nest and officially become an Owl, you can pay your enrollment deposit today!