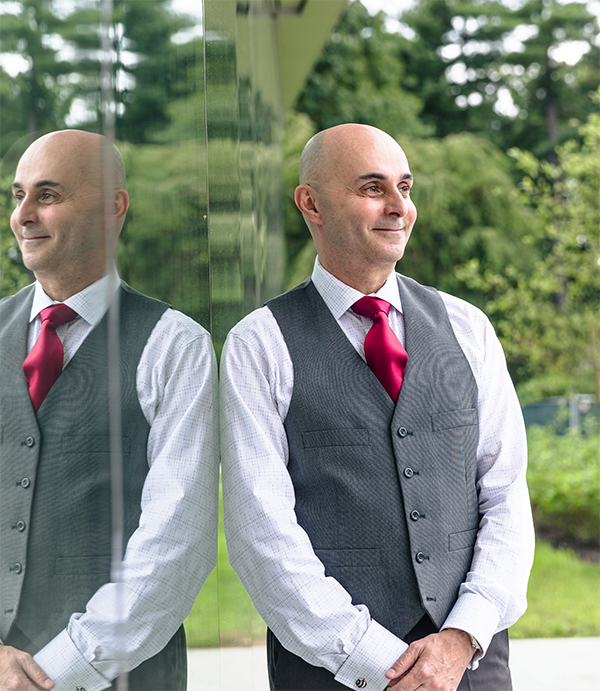 Ramon S. Torrecilha, Ph.D.
Dr. Ramon S. Torrecilha is Westfield State University's 20th president, appointed in December 2015 and formally invested in October 2016. A first generation college student and graduate of public higher education, Dr. Torrecilha is a seasoned leader who has worked to build successful programs to support student success. In addition to his priorities of student success and inclusive excellence at Westfield State, Dr. Torrecilha is committed to increasing student retention, reshaping the university's narrative and presence in the community, and developing a culture of renewed philanthropy.
He has introduced several programmatic initiatives on campus, including a four-year student engagement initiative, an early college experience partnership with local high schools and high demand degree programs with flexible schedule options through the College of Graduate and Continuing Education.
In addition to this programmatic progress, in 2017 Westfield State doubled its fundraising totals from the year prior, closing Fiscal Year 2017 with more than $2 million in gifts and pledges. Working with such momentum, President Torrecilha now leads the university through a Strategic Planning process in Academic Year 2017-18 and the transition of Westfield State's Division of Academic Affairs from nearly 30 departments to a four-college structure (three undergraduate and one graduate).
Prior to his presidency at Westfield State University, Dr. Torrecilha worked as a professor of sociology at California State University Dominguez Hills. From January 2012 to July 2013, he served as provost and vice president for Academic Affairs at the University, where he helped increase student retention and graduation rates and secure more than $16 million in grants and contracts and $600,000 to support faculty research and creative activity.
Dr. Torrecilha also served as executive vice president of Mills College (Oakland, Calif.) during which time he served as acting president on two separate occasions. His many accomplishments at Mills include the design, implementation, and successful achievement of a capital campaign that raised more than $130 million on behalf of women's education. Dr. Torrecilha also led a successful campus reaccreditation process, increased the alumnae participation rate by 10 percent, and increased graduation tuition net revenue by $1 million. Committed to social justice, he served as co-chair of the Diversity Committee to assess, align and integrate institutional policies, practices and programs.
With a passion and dedication for public service, Dr. Torrecilha has served on a number of institutional and professional committees during his career and currently serves on the boards for the Greater Westfield Chamber of Commerce, the Economic Development Council of Western Massachusetts and Stanley Park of Westfield, Inc.
A native of Brazil, Dr. Torrecilha earned his B.A. and M.S. in sociology from Portland State University, and his Ph.D. in sociology from the University of Wisconsin, Madison.