GENERAL INTERNSHIP RESOURCES

The Career Center's online job database of full-time, part-time, internships, and community service opportunities.

LinkedIn is the world's largest online professional network and lists a number of internship opportunities throughout the world. Get started by joining the Westfield State University Careers group!

Find paid and unpaid internship opportunities at many organizations nationwide.

Internship/job database for non-profits.

Open to all majors, but the majority of opportunities exist in Biology, Business, and Chemistry.

The Massachusetts Clean Energy Internship Opportunity facilitates the placement of students and recent graduates who are considering career opportunities in clean energy through paid summer internships across the state.
---
SCIENCE INTERNSHIP OPPORTUNITIES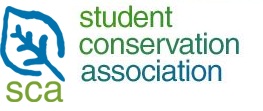 SCA Internships are available throughout the year, in all conservation disciplines, and range in length from 12 to 52 weeks. All positions are expense-paid and most offer insurance and education awards.
AAMC Summer Undergraduate Research Programs
These summer research-based experiences provide compensation, housing and valuable resume building experiences throughout the country.
See also Massachusetts Life Sciences Center and Massachusetts Clean Energy Center above. Additional summer research opportunities are available with the National Insititute on Health, Health Career Connection, University of California - San Francisco Summer Research Program, and Berkley's Research Programs and Scholarships.
---
FEDERAL INTERNSHIPS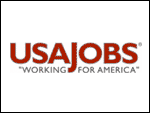 USAJOBS connects job and internship seekers with federal employment opportunities across the United States and around the world.

Through the Virtual Student Federal Service (VSFS) program, students can work on projects remotely that advance the work of government on multiple fronts. The VSFS vacancy announcement is open July 1 – 31 on the USAJOBS.gov website (search for "VSFS" or "Virtual Student Federal Service").

Provides internships at various organizations in Washington D.C. Students must meet eligibility requirements. Scholarships available for WSU students who are Massachusetts residents with a 3.0 overall G.P.A. Contact Junior Delgado, Campus Coordinator, for complete details.

Provides information on identifying and applying to federal jobs and internships.
---
INTERNSHIPS FOR STUDENTS WITH DISABILITIES

Campus to Careers connects students and recent graduates with disabilities to meaningful internships and careers, by training participating employers on proven disability recruitment strategies. To sign up, please complete the webform on their website!
---
DISNEY COLLEGE PROGRAM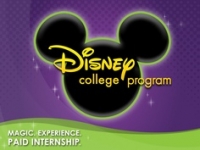 The Disney College Program is temporarily on hold due to COVID-19.
Intern at Walt Disney World in Florida or Disneyland in California for a semester or year while completing your degree. Housing is included. For more information on the program, please visit disneycollegeprogram.com or speak to Giselle Frechette.