Overview
The bachelor's in Criminal Justice consists of an extensive overview of the criminal justice system and an intensive examination of each of the major components of the legal system as well as the study of crime, theories of crime, and crime patterns.
You'll learn the basics in the six-course major core and then specialize in their areas of interest through a variety of upper-division electives. Internships are available for Seniors as well as the Washington Center program and study abroad programs.
Topics Covered
Criminal Justice Institutions 
Criminal Law 
Criminal Justice Research and data 
Criminology 
Specialized Courses in all areas of Criminal Justice 
Program Highlights
 Internships 
Washington Center Program 
Study Abroad 
15-20 specialized elective courses per semester 
Largest Criminal Justice job fair in New England 
Criminal Justice Club 
Small classes 
Strong job market for graduates 
Schedule of Coursework
First Two years, completion of major core 
Junior/Senior year, upper-division electives and internships
Outcomes
Bachelor of Science in Criminal Justice
Admission Requirements
WSU students wishing to transfer into the Criminal Justice major must have completed 30 credits with a 2.5 GPA 
Intern

at a federal criminal
justice agency

Washington D.C.

Semester-long
opportunities

1968

Establishment proves a
longstanding reputation
Requirements
Program Description

The Criminal Justice major consists of 42 credits. All students must complete at least 21 credits of Criminal Justice coursework at Westfield State University. There are six required courses in the major (Major Core) that comprise 18 of the 42 required credits. All criminal justice majors must complete the Major Core courses with a minimum grade point average (GPA) of 2.5, and no grade in any of the Major Core courses may be below a C-. Students must also take ENGL 0204 Compostion II: Rhetoric and Research. Students may repeat any of these courses in order to meet this requirement, in accordance with the University's
Major Core Courses
Note:

Students choose upper-level electives in the major to complete the remaining 21 credits. A student, who has not maintained the requisite 2.5 GPA for the six Major Core courses or had a grade below a C- in any one of the Major Core courses, will be required to correct this deficiency in order to enroll in upper level major electives.
Additional Graduation Requirements
Learning Outcomes
Recipients of a Bachelor of Science in Criminal Justice should:
Comprehend qualitative and quantitative social science research, including basic introductory statistical concepts.
Describe the constitutional concepts of due process, equal protection, and fundamental fairness in policing, courts, and corrections.
Know the role of ethics and moral reasoning throughout the criminal justice system.
Be aware of issues of diversity, including but not limited to gender, race, ethnic, cultural, and class issues, in the administration of criminal justice
Demonstrate writing, research, communication, and computer literacy skills sufficient to enter into criminal justice and allied professional fields, or alternatively to pursue graduate studies in such fields and disciplines.
Employ critical reasoning skills to solve problems in selected areas of criminal justice.
Compare and contrast traditional and contemporary theories of crime causation, and their implications for public policy.
Describe the importance of the history, development, fundamental concepts, and current operation of our principal criminal justice institutions, their relationships to each other, and their relationships to the larger political and societal context.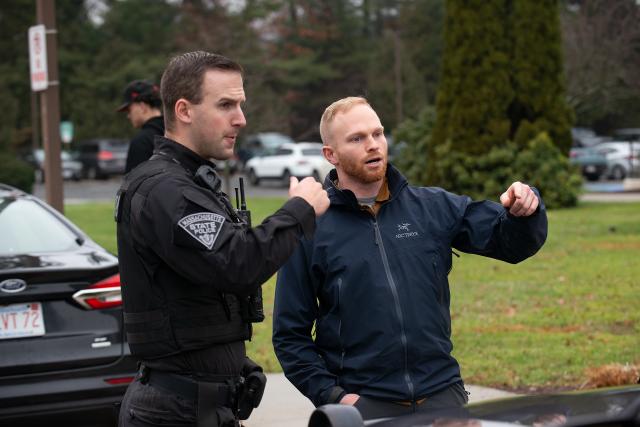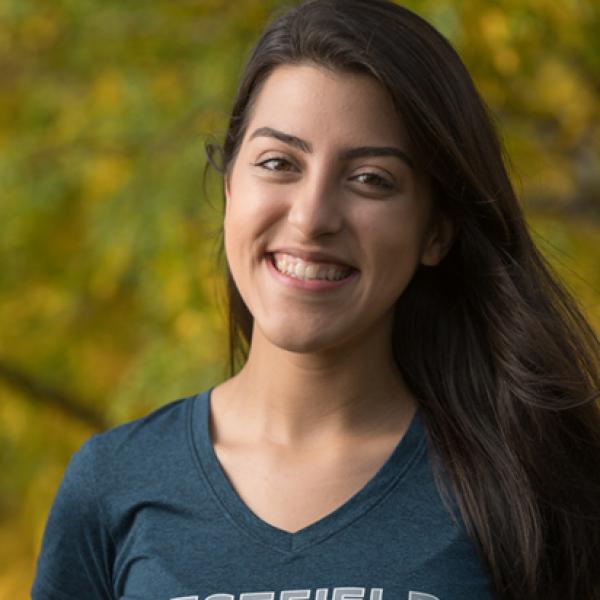 Related Clubs & Organizations
Criminal Justice Club

The Criminal Justice Club provides students with specific information concerning the numerous and varied fields within the criminal justice system and provides students with a better understanding of the criminal justice system through off-campus field trips.
Revolution Against Campus Sexual Assault

The purpose of Westfield's Revolution is to inform/educate both men and women at WSU of the ways in which we can minimize sexual misconduct from happening within the university community.