Meet us in your neighborhood!
Throughout the recruitment season, Westfield will be participating in many of the larger college fairs throughout Massachusetts and surrounding areas. Our staff will be available to speak with prospective students and families at these programs. These events are an excellent opportunity to obtain Westfield materials, to ask questions and get answers.
Due to the rapidly evolving coronavirus (COVID-19) outbreak, Westfield State University has made the decision to cancel all recruitment travel for the spring 2020 semester. We will be post our Fall 2020 travel schedule when it is finalized.

Let us bring Westfield State to you! We know how important the campus visit is to your college search process and we encourage you to join our amazing tour guides, Madison and Gabby, for a tour of our campus: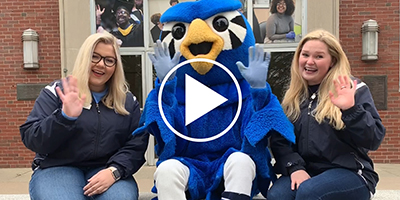 You can also see our beautiful campus by checking out our Virtual Tour!