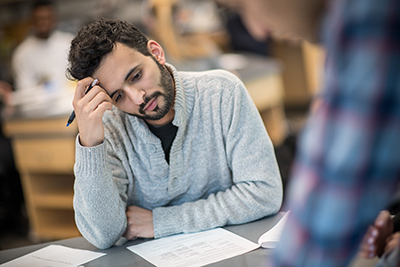 Find Your Path To STEM Success
Are you taking a mathematics or science course? STEM tutoring is available to you! Tutors are trained and have the expertise to guide your long-term success. The tutors have content expertise, but can also help you solve problems and find resources for all areas of STEM.
FALL 2020
We will provide continuous academic support during remote learning. Our tutors will begin the semester tutoring via a virtual space. When students return to campus, some of our tutoring sessions may switch to an in-person format. Please check the schedule and click the link next to the available tutor's name.
Our Tutors Can Help Develop Your Study Skills in STEM Courses
---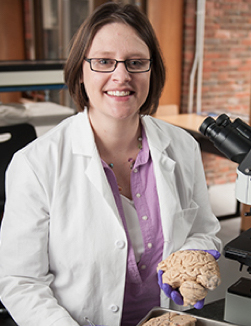 Jenn Christensen
Hi! My name is Jenn Christensen. I have a bachelor's in neuroscience, master's in biology, and am working toward a PhD in neuroscience of behavior. I am a non-traditional student and understand many of the challenges that students can face when trying to balance school and life. I believe that with the proper tools and solid support, students can grow and succeed. I am eager to offer help and stand as a resource. Whether you are struggling with major concepts or simply have a small question, feel free to stop by to talk. Looking forward to meeting new faces!"
---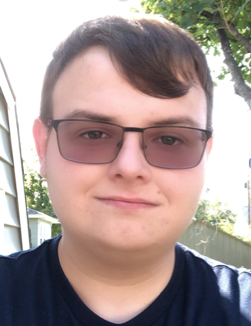 Jacob Kapinos
Hi, my name is Jacob Kapinos, and I am from Chicopee, Massachusetts. I am currently a Junior here at Westfield State University, and I am a math major with the hopes of teaching math one day. I absolutely love mathematics, so if you have any questions regarding anything involving mathematics, whether it be in your science or math classes, just stop by my open tutoring hours, and I would love to help! Can't wait to see you in the classroom!
---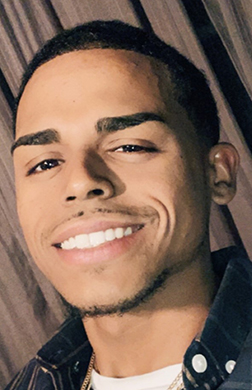 Edwin Torres-Batista
Hello! My name is Edwin Torres-Batista. I am from the island of Ponce, Puerto Rico. I am a driven, motivated and passionate senior with a concentration in mathematics, here at the Westfield State University with the hope of becoming a math professor. Impacting lives of individuals through mathematics is something I love doing and will continue to as long as I can! So stop by during my tutoring hours and let me help you if you have any questions or concerns. I know math can be stressful but it doesn't need to be so please come by. Hope to see you soon!
---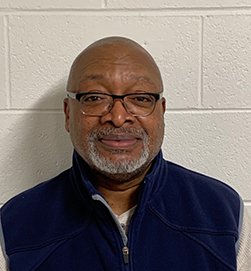 Marty Tyler
Hi, my name is Marty Tyler. I am employed here at Westfield State University in the Information Technology Services Department. I have 30+ years of computer system administration experience. Strong unix scripting skills, overall programming design as well as mathematics. If you have any questions regarding computer and information science, please stop by my open tutoring hours.
---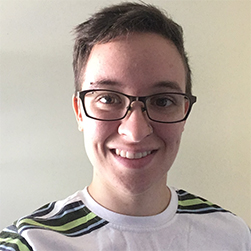 Emmett Wald
Hi, my name is Emmett Wald (they/them pronouns). I love teaching and learning, especially mathematics and coding. I have a BA in math, and I'm starting a master's in education at WSU this fall (2020). I know college math and computer science can feel intimidating or overwhelming, and I'm here to help! I believe that every student can succeed in STEM, and I'm passionate about giving you the tools you need to feel comfortable, confident, and capable in math and computer science. Please stop by my website Digits & Bytes where I share course content, educational resources, and some fun stuff as well.