Welcome Commuters!
Parking and Transportation
There are designated parking spaces on campus for commuter students that are planning to commute from home. Parking Decals for the 2021-2022 academic year will be on sale starting July 12, 2021.   Parking Decals are sold online at www.buymypermit.com/wsu. 
Decal costs for undergraduate day division students for the 2021/2022 academic year:
$100.00 if you buy a decal between July 12, 2021 - August 22, 2021
$150.00 if you buy a decal on August 23, 2021, onwards
$50.00 if you buy a decal after January 1st, 2022
Decal costs for graduate students only enrolled through CGCE for the 2021/2022 academic year:
If public transportation can get you to campus, the Pioneer Valley Transit Authority does make stops to campus.  You may access the schedule by visiting http://www.pvta.com/schedules.php.  
Commuter Liason
Did you know that there are approximately 2,000 full-time undergraduate students that commute to Westfield State University? Commuting students are an integral part of Westfield State University's student life. All events, organizations, and clubs are open to commuters. The Division of Student Affairs strongly encourages these students to actively participate in University activities and to make good use of all the services provided (e.g. Counseling Center, Health Services, etc.). A Commuter Liaison is available to provide support to commuter students and to help them navigate College life. The Commuter Liaison advises the Commuter Council, which facilitates connections between commuters and gives commuter students a forum through which to express their concerns. To communicate directly with the Advisor of the Commuter Council, contact the Associate Dean of Students, Shannon Green by email with the subject line "Commuters" or by calling (413) 572-5403.
Facilities and Study Spaces
Just because you don't live on campus, doesn't mean Westfield State University can't feel like home!  Time on campus isn't all classes and meetings.  You may want to find somewhere to hang out and relax outside of the classroom.  
| | |
| --- | --- |
| Banacos Center | 1 Tutor Room and 1 Computer Lab (P160) |
| Bates Hall | 2 Lounges |
| Dower Center | 2 Lounges |
| Ely Campus Center | 5 Lounges, 4 Computer Areas (Ely Garden Level, Main Lounge and E313) |
| Library | Computers, Study Rooms and Easy Chairs |
| New Hall | 1 24/7 Computer Lab (141B) |
| University Hall | 1 Lounge |
| Wilson Hall | 1 Commuter Cafe |
| Nettie Stevens Science & Innovation Building | Lounges (1st, 2nd and 3rd Floors) |
Visiting the Residence Halls
Commuter students can visit the residence halls to visit friends and occasionally stay overnight! When you are visiting the halls, all Residential Life policies and procedures govern your behavior, and you will be held responsible for any violations.  
On Campus Activities and Events
Commuters can attend all on campus events and activities! We won't leave you out of the fun! Join us for open mic nights, carnivals, and more
Class Cancellations
An information line is available to students in the event that classes are cancelled due to faculty absences or inclement weather.  The cancellation line is a 24-hour recorded service that announces which classes will be cancelled for that particular day.  You can access the recording by calling (413) 572-5411.
STUDENT GOVERNMENT ASSOCIATION (SGA)
The Commuter Council serves as the organization that recruits Commuter representatives to serve on the Student Government Association (SGA).  Four Commuter Rep seats are available on SGA for commuters, (approximately one representative per 500 commuter students.)  If you are interested in serving on the Student Government Association contact Barbara Hand at bhand@westfield.ma.edu, or call the SGA Office, 413 572 5439
Commuter Council
The Commuter Council is a WSU-recognized student organization dedicated to serving commuter students. Commuter Council meets on a weekly basis, at a time that works for all students. Meetings provide Council members time for discussing issues important to commuters and for planning events open to all students who live off-campus. The Commuter Council is the best forum on campus for discussing issues affecting commuting students. New Council members are always needed and welcomed - please join us!
Have questions? We're here for you.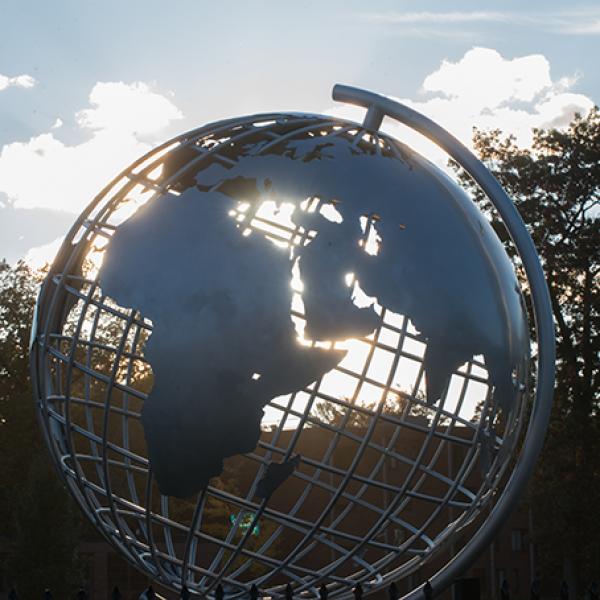 Advisor of the Commuter Council