Podcasting with Audacity (Voice Only Recording)!

To create a podcast, you can download a free software called Audacity from this web site: http://audacityteam.org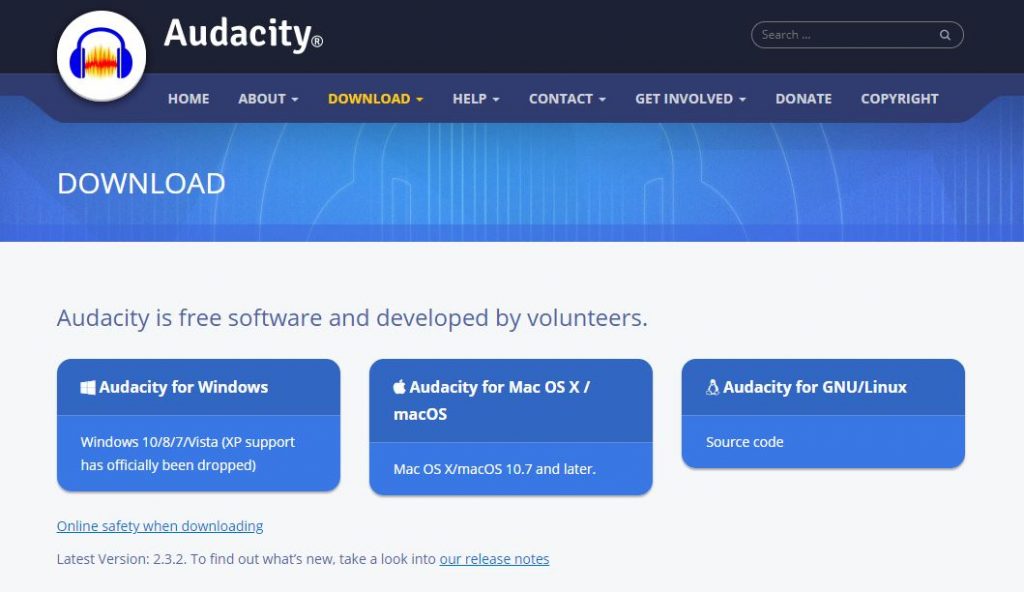 Be sure to choose the correct version for your computer and scroll down for the download file.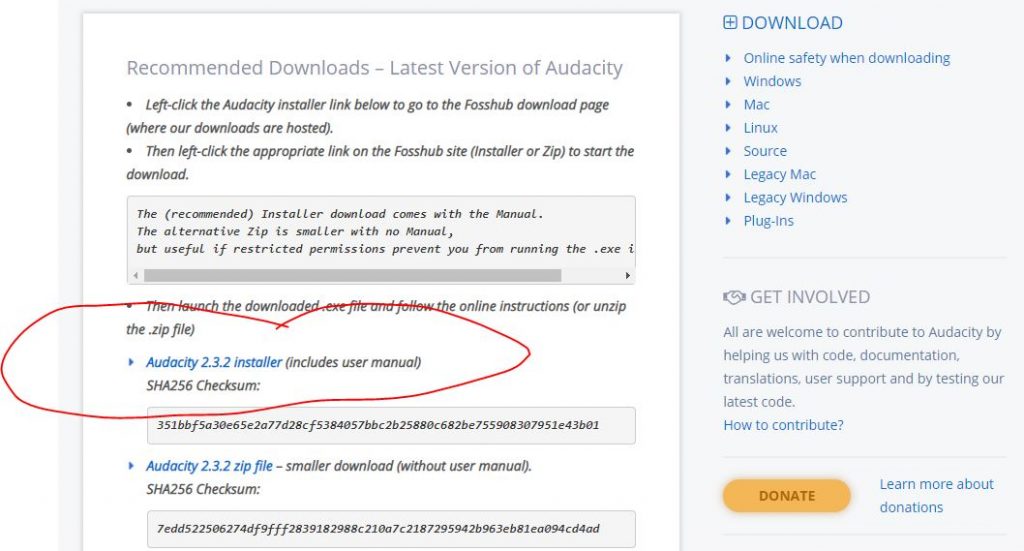 On the next page, scroll down to choose the correct version for your computer and this time the file will download. Follow the prompts to install.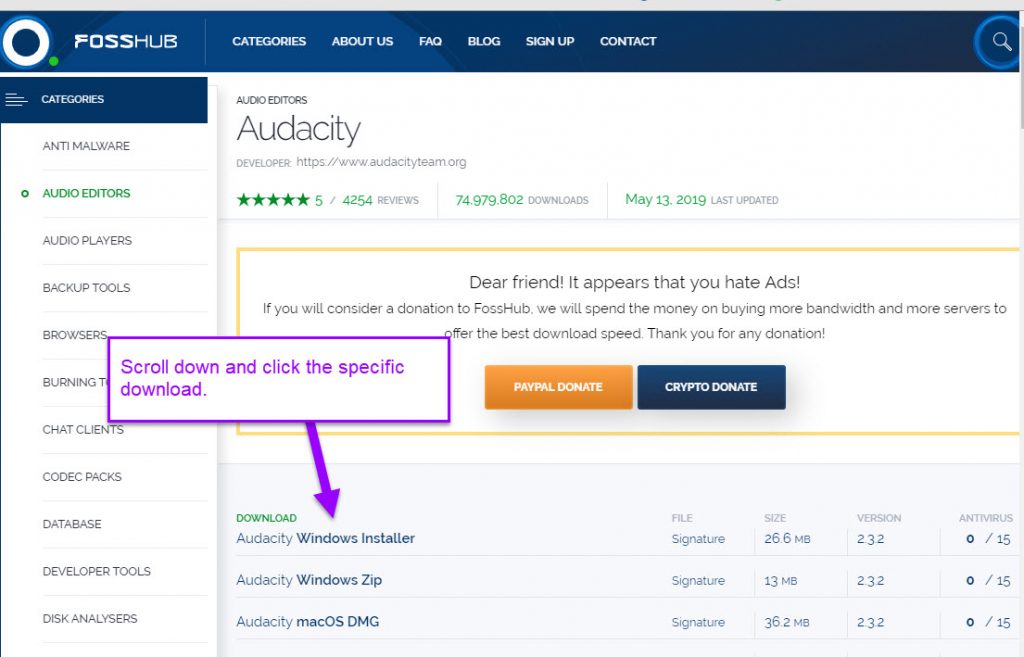 Once installed, Audacity is simple to use. It works just like a voice recorder with record, stop and play buttons.
Click here to download the Audacity Quick Start PDF file – NEW
When you have completed your recording, you MUST  save it as an Mp3 file. (there is no more LAME to install! Yay!) If you do not save it as an Mp3 YOUR INSTRUCTOR/STUDENTS WILL NOT BE ABLE TO PLAY IT. Pay attention to where you save your Mp3 file.
Once your sound file is saved as an Mp3 you can upload this file to your class on PLATO, just like you would add a file such as a Word Doc, etc. We suggest you add it using the paperclip tool in the HTML editor.
If you have saved your Audacity file as an AUP file it will not open for listening. It MUST be "EXPORTED" as an Mp3 to be used effectively. 
If you have questions or trouble with this, please submit a help ticket with the PLATO Help Desk.