Welcome to the Plato Help Desk!
In order to streamline support requests and better serve you, we utilize a support ticket system. Every support request is assigned a unique ticket number which you can use to track the progress and responses online. For your reference we provide complete archives and history of all your support requests.
A valid email address is required.
This web site is mobile friendly! You can use your iPhone, iPad, or Android phone or tablet to fill out tickets and view the knowledge base.
Click here to go to the PLATO Help Desk. 
You can also find the Plato Help Desk in any one of your classes under Plato Help and Academic Resources on the left sidebar or on the Plato Home page under the Log into Plato button.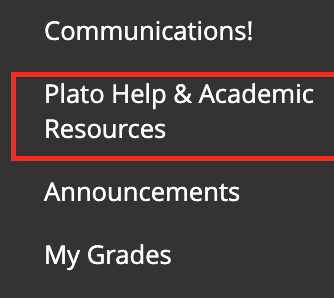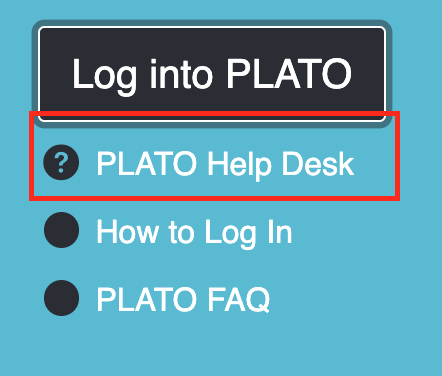 For Frequently Asked Questions, please click here
For Self Help Inside a course, click the ?

 icon on the lower right of the page.
PLATO/Blackboard now has text and video to help without leaving the page in your course.
If you don't find help there, you can scroll down to the bottom of the Self Help area, and submit a Plato Help Ticket there!