Westfield State's Dean Juline Mills, Ph.D., appointed to New England Commission of Higher Education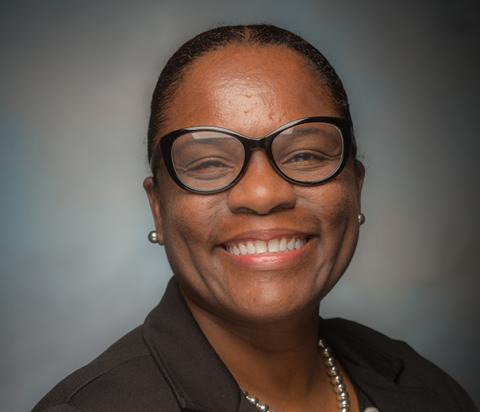 Westfield State University Dean of the College of Education, Health, and Human Services Juline E. Mills, Ph.D., has been elected to serve on the New England Commission of Higher Education (NECHE), the regional accreditation agency for New England colleges and universities. 
Commission members from colleges and universities across New England elect at least 27 individuals to serve on the Commission for no more than two consecutive three-year terms. Based in Burlington, Mass., NECHE seeks a balance of its appointees to represent all types of institutions, including faculty and administrators who are "competent and knowledgeable, qualified by education or experience, and with stature in the profession."  
In her role on the Commission, Dr. Mills will contribute to the accreditation evaluation of member institutions. 
"It is my honor to serve as an institutional representative on the NECHE Commission," she said. "Accreditation is an important part of the work of New England higher education institutions. I completed my first site team visit in 2013, when NECHE was part of NEASC, and have always been impressed by the Commission's processes, the adherence to its standards, and the commitment to quality education and the well-being of New England higher education institutions."
Dr. Mills joined Westfield State in August 2018 to oversee the University's then-newly formed College of Education, Health, and Human Services, which includes programs in criminal justice; economics and management; education; health sciences; movement science, sport, and leisure studies; nursing; and social work. 
Most recently, she has served as chair of Westfield State's University Efficiency Analysis Advisory Committee, which assessed this academic year the institution's finances and operational structure and suggested short- and long-term paths for improved efficiency and fiscal stability, using a data-driven approach.  
Westfield State University Interim President Roy H. Saigo, Ph.D., appointed her to that post. 
"Dr. Mills is a forward-thinking, purpose-driven, and solutions-focused leader," he said. "She will bring a wealth of industry experience and academic expertise to her role with NECHE." 
Prior to her arrival, Dr. Mills was a professor in the College of Business at the University of New Haven, where she also served as chair of the Department of Hospitality and Tourism Management, and as chair and vice-chair of the faculty senate. Dr. Mills has also taught at the University of Delaware and Purdue University. Her research into service sector technology applications and hospitality and tourism management have been widely presented and published.
Dr. Mills holds a B.S. from the University of the West Indies in Jamaica, M.S. degrees in computer education and cognitive systems as well as in hospitality management from the University of North Texas, and a Ph.D. in hospitality and tourism management from Purdue University.