Registrar / Academic Records
Spring 2022 Petition to Participate in Commencement - All Undergraduate Students
The deadline to petition to participate in commencement was extended to Wednesday, April 13, 2022.   We are no longer accepting petitions.
Please contact Christa Cervone at ccervone@westfield.ma.edu if you have any questions.  
Spring 2022 Semester
T May 3                          Classes End-Day Division †
W May 4                         Examination Period Begins †
                                        May 4, 5, 6, 9
W May 11                        Senior Grades Due by Noon
F May 13                         Graduate Commencement
F May 13                         Undergraduate Commencement
T May 17                         All Other Grades Due by Noon
501 and 502 Sections: Students will not be able to register for evening courses with any section numbers starting with a "5" (501, 502, etc…) until January 18, 2022.
Overloads: are permitted if students have email approval from the faculty of the course.
Schedules: Please remember to view your schedule. Students will be graded for every courses they are registered in at the end of add drop. Students must be registered in a minimum of 12 credits to be considered fulltime.
Fall 2022 Advising/Registration Dates
Web Registration remains open through April 8, 2022
Advising

Class

Registration

M February 14- W February 23

Eligible Banacos/Honors and Online Programs

R February 24

M February 28 - R March 3

Seniors

F March 4

M March 14 – R March 17

Juniors

F March 18

M March 21 – R March 24

1

st

/2

nd

Yr. In-Season Athletes and Urban Education

F March 25

M March 28  – R March 31

Sophomores/First Years

F April 1
| Total credits earned at the end of the Spring 2022 semester | Class Level for registration |
| --- | --- |
| 84+ Credits | Senior |
| 54-83 Credits | Junior |
| 24-53 Credits | Sophomore |
| 0-23 Credits | First-Year |
Hours of Operation
Monday - Thursday, 8:30AM - 5:00PM
Friday, 8:00AM – 4:00PM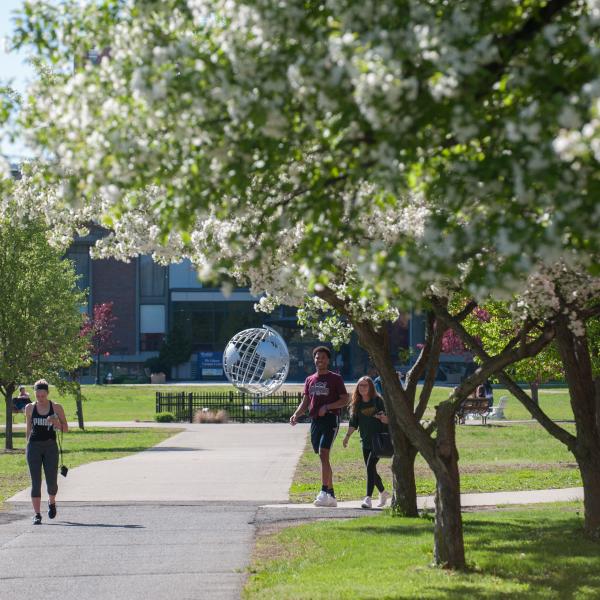 Contact us
Office of the Registrar
Scanlon Hall, Second Floor 577 Western Avenue Westfield, MA 01086