Champions Network
Welcome Parents, Families, and Student Supporters!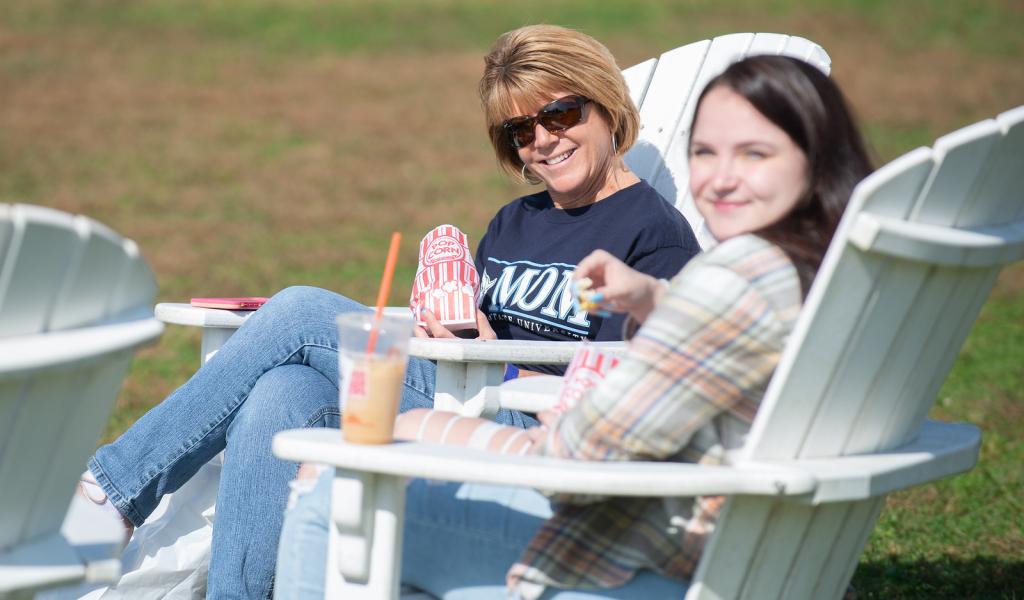 Welcome Champions!
Thank you for being an active participant in your student's next chapter! We are excited to have them join Owl Nation here at Westfield State University!
Whether you are a parent, a guardian, a family member, or a supporter of a first year student, you have the special role of serving as a Champion. With your student now entering into an exciting new life at the University, we can promise that we will do our best to provide them the resources they need to be safe and successful here. We understand that your influence, mentorship, and guidance will remain strong as your student meets new academic challenges, creates a vibrant new social life, and develops the inevitable sense of independence.
We invite you to join our Champions Network, a community that will introduce you to campus and provide you with important information about how to best support your Westfield State University student from the moment they arrive, until they moment they leave. The Champions Network is designed to ensure that you get all of your questions answered, that you feel comfortable leaving your student in our hands and make sure that you feel connected as a member of the Westfield State Community. 
What's Included in the Champions Network?
Use the sections below for details on the ways our office works to connect with Champions throughout the year. 
To Sign-up for the Champions Network, please fill out the following form. 
Champions Orientation Program

The Champions Orientation Program will take place during the Academic Orientation Program days. The program is designed to give you an introduction to the university, assist you in making connections with other champions and administration, and provide a number of resources that you can use to help your students be successful here.

Our sessions will take place on the following four days:

Session A: June 12th
Session B: June 13th
Session C: June 22nd
Session D: June 23rd

Your student can register you for this event, when they complete their registration for Academic Orientation. 
Champions Facebook Group

This is a place for you to connect with other Champions and ask questions of each other.  There will be minimal staff in the group and these staff will assist in answering any questions that may be asked. The Facebook Group is called WESTFIELD STATE CHAMPIONS NETWORK. You can join this group by requesting to join on Facebook. 
Champions Blog

This unique website offers articles written by current students about student and academic life. It is also a one-stop shop for important university updates and a list of important campus resources. 

Check it out: westfield.ma.edu/champions
Resource Calendar

You will have access to the Champions Resource Calendar, a publication that can be downloaded online or you can grab one at our Champions Orientation events. This calendar includes important dates for events, academic calendar information, contact information, and talking points for you and your student for each month of the year.