Certified Professional Life Coach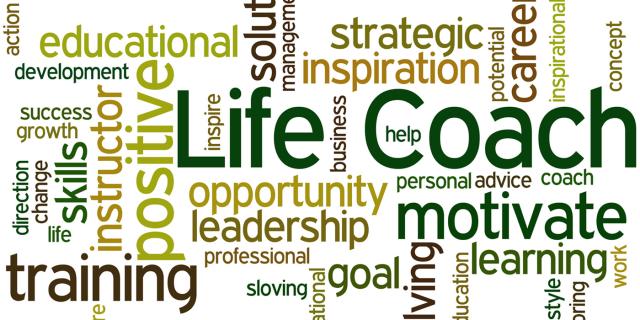 Online Life Coach Training Course
Become a Certified Life Coach
Life coaches provide expert guidance to help their clients establish and meet important goals. This 100% online course will train you to work as a life coach and teach you how to launch your own coaching practice. You'll learn the Core Competencies of the International Coach Federations (ICF) and become a Certified Professional Coach (CPC) upon course completion.
The course helped me with my career journey! It was laid out in a methodical way and truly prepared me to work with clients. I was able to tailor the exercises to fit my practice clients and use that skill in my career.
— Rosemarie A.
Job Outlook for Life Coaches
The Bureau of Labor Statistics (BLS) found that in a professional survey, life coach practitioners reported "an average annual income from coaching of about $61,900."

The BLS also noted that many life coaches often have another career, which informs their practice as a life coach. For example, an experienced business leader may have a coaching practice for clients who want to achieve specific career goals in addition to their primary job.

Payscale.com reports that the average fee for life coaches is $31.45 per hour. Experience life coaches can charge $150.00 and above per hour depending on their specialty.
Life Coaching FAQs
WHAT IS A LIFE COACH?

Life coaches help their clients identify a specific life or career goal, define the steps needed to achieve this goal and create a plan of action. Life coaches will also help clients identify strengths, weaknesses and obstacles that will impact their plan of action.
WHAT DOES LIFE COACHING INVOLVE?

Most importantly, professional life coaching involves relationship building and trust. Life coaches must be able to forge a creative partnership with their clients to:

Identify and create a plan for what the client wants
Modify and build strategies to achieve a client's goals
Encourage self-discovery, self-awareness and growth
Promote accountability and positive change
WHAT'S THE DIFFERENCE BETWEEN A LIFE COACH AND A THERAPIST?

While therapists analyze a client's past to help them understand their current behavior, life coaches identify obstacles that stop a client from achieving their goals and present strategies for getting past these obstacles.
WHAT IS THE DIFFERENCE BETWEEN COACHING AND COUNSELLING?

Similar to the different between a life coach and a therapist, coaching is different than counseling because it focuses on goal setting and not mental health. Ultimately, both practices aim to help the client on a deeply personal level but take different approaches in doing so.
WHY SHOULD LIFE COACHES GET CERTIFIED?

Training and certification helps you stand out to clients. Credentialing organizations like the International Association of Professional Recovery Coaches (IAPRC) and International Coach Federation (ICF) follow a standards of ethics that clients expect.
Course Objectives
Earn a Certified Professional Coach (CPC) certification, issued through the International Association of Professional Recovery Coaches (IAPRC)

Learn strategies for applying the IAPRC Code of Ethics, ICF Core Competencies, and other coaching concepts

Build a foundation for coaching relationships using a formal coaching agreement

Develop an Envisioning Possibilities statement for your practice client

Establish your personal coaching presence, style, and communication system
Prerequisites and Requirements
There are no specific prerequisites for taking this course.
Curriculum
Certified Professional Life Coach Curriculum

AWARENESS AND MINDFUL INTENTION

Power of a professional code of ethics; coaching roles and personal qualities of outstanding coaches

AWARENESS AND MINDFUL INTENTION, PT. 2

Listening and building rapport; standards of practice and rules of engagement

ACTION TOOLS AND SKILLS

Positive Psychology, three potentials and the coaching cycle; coaching conversation dynamics and ICF Core Competencies

ACTION TOOLS AND SKILLS, PT. 2

Ethical guidelines, professional standards and establishing the coaching agreement; trust and intimacy, active listening and powerful questioning

ASSUMPTIONS AND DEEPER INSIGHT

Wellbeing: positive psychology evolves; the Johari Window, self-discovery and emotional intelligence 2.0

SHIFTING PERSPECTIVE

The bedrock of success: E+R=O; self-responsibility, self-esteem and the last resort in self-responsibility

ACCELERATE YOUR BUSINESS LAUNCH

Envision your ideal business, clarify your mission and begin with the end in mind; four strategies for going the distance and finding your niche

ACCELERATE YOUR BUSINESS LAUNCH, PT. 2

Six strengths to leverage your credibility and using your voice to define your expertise; strategic networking, marketing and promotion
Instructors
Jean LaCour
Jean LaCour, Ph.D., is a Certified Prevention Professional, author, and a trainer with extensive experience in the addiction recovery field. She is the co-founder of the NET Training Institute Center for Addiction and Recovery Education, a 501(c)(3) tax exempt nonprofit corporation offering online training in addiction counseling, peer specialist support, and recovery support services.