Westfield State Maris Art Gallery to host Colin McMullan exhibit, 'Inalienable World'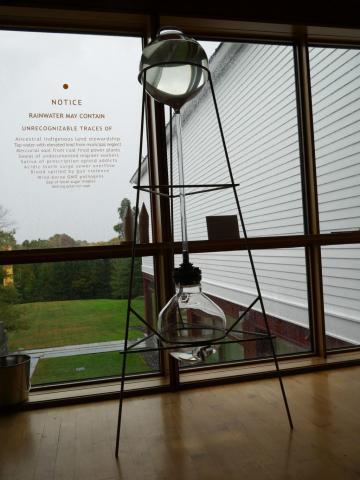 Westfield State University's Arno Maris Art Gallery will host "Inalienable World," an exhibit by Colin McMullan, Nov. 2–30. The artist will present a talk Thursday, Nov. 4, at 10 a.m. in the gallery, located in Ely Campus Center, at 577 Western Ave. 
A writer and artist, McMullan creates cooperative, social, public art involving vehicles, play, film/video, performance, architecture, publication, and food, for which he has received support from numerous organizations and museums. He has taught at several universities, including Westfield State, on subjects such as visual art, art history, digital media, sculpture, technical theater, and set design.
For "Inalienable World," the related works "speak to our existential experiences with land that we have divided and subdivided for many generations," McMullan explained. "We claim ownership over tiny fragments of an intricate and holistic world that, in truth, belongs to all of us equally, or to none of us at all."
For more information about McMullan and his work, visit www.emceecm.com.
The exhibit and gallery talk are free and open to the public. Gallery hours: Tuesday–Friday,
10 a.m.–2 p.m.; and Saturday, 11 a.m.–3 p.m. For more information, visit  https://www.westfield.ma.edu/offices/arno-maris-art-gallery/gallery-history. Masks are required to be worn indoors on the Westfield State campus.