Westfield State University students receive President's Award for Excellence in Leadership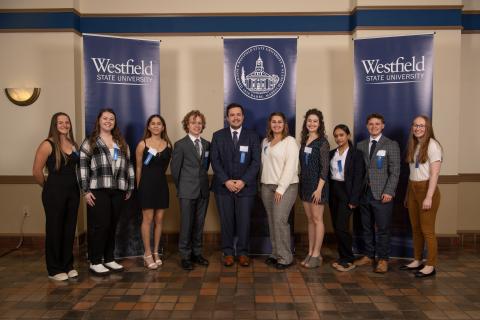 Ten students were acknowledged for their achievements on Dec. 2 as Westfield State University held its annual President's Award for Excellence in Leadership during a ceremony held in Scanlon Banquet Hall.
Speaking at the event, President Linda Thompson, DrPH, MPH, RN, FAAN, said, "By the record of your actions and involvement at Westfield State, you have all demonstrated that you understand that standing on the sidelines will not be a part of your life.  You have decided not to be a spectator, but you are here to be in the game, ready to contribute, ready to lead, ready to make a difference."
Established in 2007, the President's Award for Excellence in Leadership recognized the achievements of highly qualified students. Student recipients must have a grade point average (GPA) of 3.3 or higher and demonstrate an array of volunteer services performed in the local community and on campus. Along with an essay, students must complete an application listing their co-curricular activities, leadership experience, and volunteer work.
The 10 students were selected out of 27 applicants from nearly 5,000 undergraduate students eligible this year. The recipients are: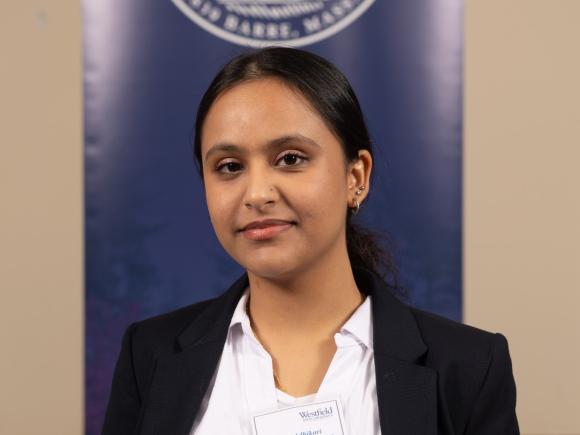 Gita Adhikari '23, psychology major, Springfield, Mass.
Adhikari serves as an Urban Education Ambassador at Westfield State and is currently conducting mental health research on the Bhutanese Nepalese population.  She served as a case worker intern for Jewish Family Services of Western Massachusetts where she assisted the area Bhutanese Nepalese refugee population with translation, enrolling in citizenship classes and the college application process. Adhikari has also served as a Community Co-Design volunteer.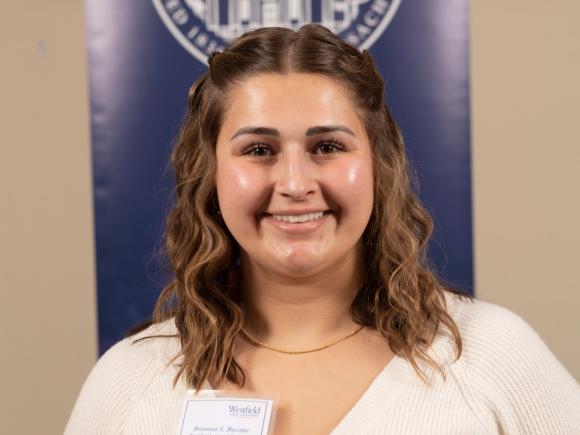 Brianna Becotte '24, criminal justice major, Griswold, Conn.
Becotte enlisted in the Air National Guard in 2019. She currently serves as an equipment manager for the 104th Fighter Wing in Westfield. She is a cooking and cleaning volunteer for St. Mary's Ukrainian church and is a member of the Criminal Justice Club. Becotte has served as a Teacher Aide and was recently head girls goalie coach for Rush Soccer Club.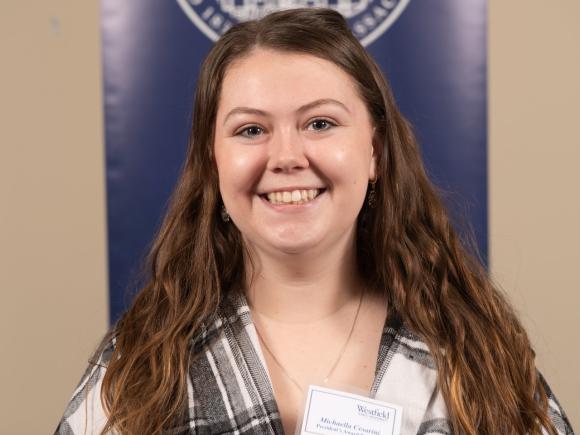 Michaella Cesarini '23, elementary education and liberal studies major, Duxbury, Mass.
Cesarini serves as a co-president of the Sustainability Club and is also a member of the Student Education Association of Massachusetts. She is a member of Westfield State Honors program, a member of Alpha Lambda Delta Honor Society, Kappa Delta Pi Honor Society and is a peer mentor for international students. Cesarini has been a volunteer for the Westfield YMCA and a volunteer for Read Across Westfield.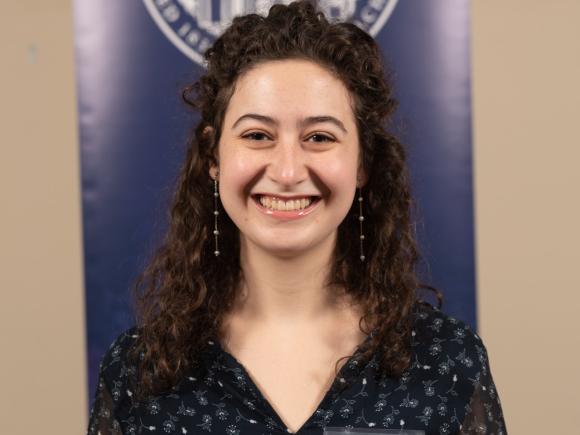 Annalise Cramer '23, biology and mathematics major, Windsor, Mass.
Cramer is co-president of the Biology Club, vice president of the Math Club, a music director for Westfield State's campus radio station, WSKB, and was a stage manager for the Student Theater Association. She tutors high school students in math and biology and was a speaker and presenter at the Biology and Environmental Science Seminar series. Cramer is also president of the Westfield State chapter of Pi Mu Epsilon and is a member of the Biology Department Curriculum Committee.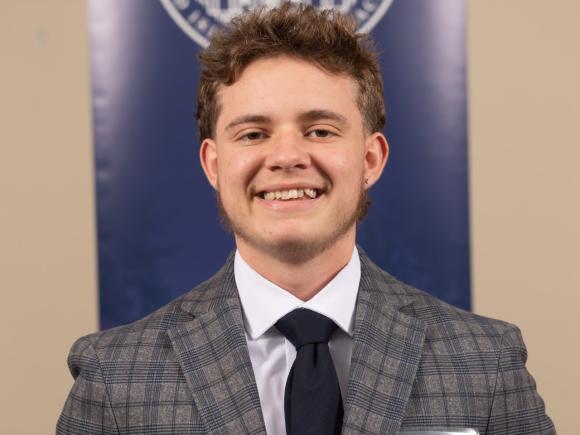 Levi Ekstrom '23, criminal justice and ethnic and gender studies major, Whitinsville, Mass.
Ekstrom serves as president of the Queer Straight Alliance, a group he helped to restart after the pandemic, is a class officer and representative for the Class of 2023, is head resident assistant, and a Pride Committee member. He is an Honors Program Manager and has worked on the Lifetime Owls Advisory Board.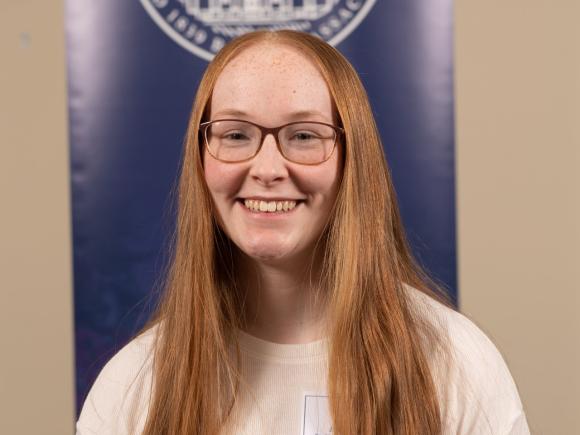 Emily Fluet '23, communication and political science major, Gardner, Mass.
Fluet is general news editor and co-editor-in-chief for the Westfield Voice student newspaper, on the executive board of the Lambda Sigma Honor Society, board secretary for the Lambda Pi Eta Honor Society and vice president for academic life for the Student Government Association. She is also a member of the Women's Rugby Club. Fluet has volunteered in local political campaigns and assisted WSU programs such as campus open houses, Family Weekend, and Fresh Check Day, which promotes mental health awareness and suicide prevention.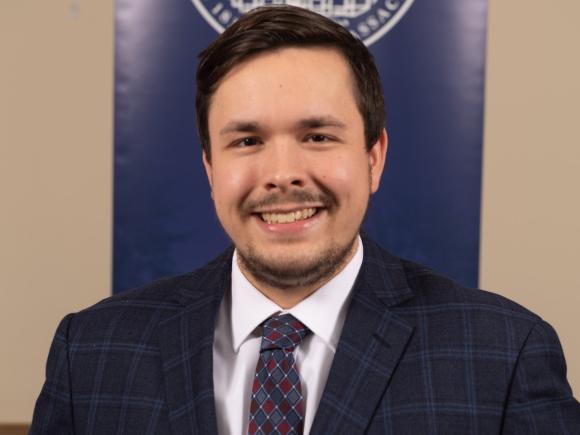 Aaron Lessing '23, criminal justice and political science major, Chicopee, Mass.
Lessing serves as president of the Student Government Association. He previously served as executive secretary and vice president of student life for SGA. Lessing has been a member of the commuter council, the Law Club secretary and vice president of the WSU Student Ambassadors. He has volunteered at the Boys and Girls Club of Westfield, the Owl Ball, WSU Homecoming, and contributed to the WSU Pen Pal program.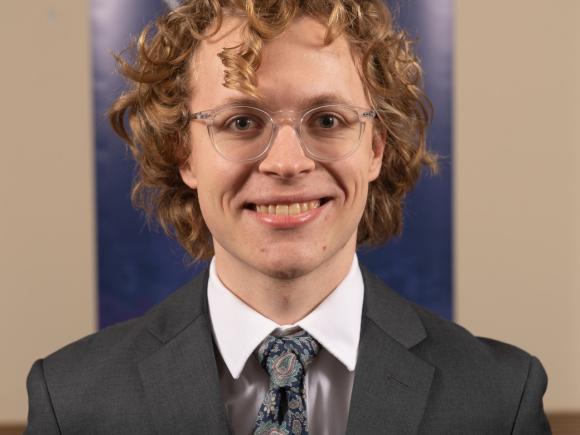 Holden Nelson '23, chemistry and mathematics major, Dalton, Mass.
Nelson is president of the Math Club, a group he revived after shuttering due to COVID. He built membership from zero members to upwards of 40 students. He is a STEM tutor, a student representative of the Chemistry Department Curriculum Committee and a representative of the NECHE Accreditation Committee. He has been a member of the Biology Club, the Musical Theater Guild, the Quidditch team, and was a student intern for the U.S. Department of Energy Science Undergraduate Laboratory. Nelson also served as an intern for the Westfield River Watershed Association.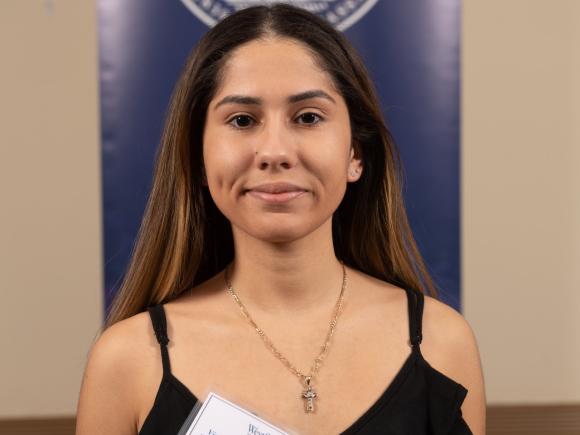 Victoria Reyes '24, biology major, Wilbraham, Mass.
Reyes is a student ambassador and recruitment leader for the Urban Education Program, a member of the Latino Association for Empowerment, and a member of the Tri-Beta Honors Society. She has been a notetaker for the Bancos Academic Center, a Learn to Skate volunteer, a peer mentor for the Honors Program and a volunteer at the Pottenger Elementary School.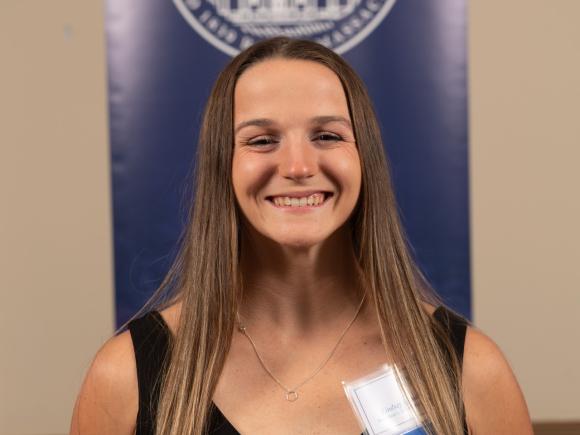 Lindsey Spindel '23, health sciences and movement science major, Mendon, Mass.
Spindel is captain of the Field Hockey team, a peer tutor, and a member of the Sports Medicine and Human Performance Department Curriculum Committee. She has advanced her knowledge within her major by assisting and observing a physical therapist and has worked as a volunteer for the Special Olympics Flag Football Tournament. Spindel has also served at various events that support the Westfield State Field Hockey Team. Spindel has worked for the Town of Mendon Recreation Department as a both a counselor and office assistant.