Brian Conz
Geography, Planning, and Sustainability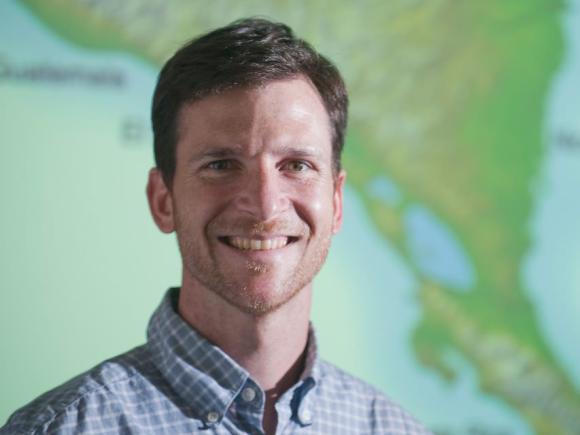 Education.
B.A. University of Massachusetts (1999)

M.S. University of Massachusetts (2004)

Ph.D. University of Massachusetts (2008)
Teaching.
GPS 0106: Environment, Sustainability, and Society

GPS 0222: Site Planning and Green Building Studies

GPS 0250: Political Ecology
Research and Scholarship.
Political Ecology and Just Sustainability

Conservation and the Maya of Guatemala

Black Ecologies of the Caribbean

Agroecology, Permaculture, and Regenerative Design

Green Building
Recent Publications / Presentations.
Conz, B. 2018. 'Permaculture Demonstration Sites in Central America: Contributions to Agroecology and Implications for Educators.' Revista Geografica de America Central, Number 61E(3), July-December 2018, pp. 111-124.

LeDoux, Timothy F. and Brian W. Conz. 2017. 'Hunger for Justice: Building Equitable and Sustainable Communities in Massachusetts. In Global Urban Agriculture: Convergence of Theory Between North and South. Boston, MA: CABI. 

Conz, Brian, W. 2014. 'Conservation and Maya Autonomy: The Case of Totonicapán'. In Indigenous Peoples and Protected Areas: New Perspectives on Conservation and Rights. Stan Stevens, editor. Tucson, AZ: The University of Arizona Press.
Please contact me anytime to learn more about our department, our degree programs, and our course offerings.