Westfield State University Home
The right school, in the right place, at the right price.
Our 4,300 student population is not too big, and not too small. And with our 15:1 student-faculty ratio, you'll never attend a class in an anonymous auditorium.

Want convenience? The most popular public, 4-year institution in Western Mass is 20 minutes from Springfield, 30 minutes from the Berkshires, and 2 hours from Boston.

We're committed to offering incredible value at a low cost. 87% of students receive some type of financial assistance.
2022 Fall CURCA Celebration
December 9, 1-4 p.m. in Ely Center
The CURCA celebration is an exciting time for our campus as we come together to showcase the research and creative work of Westfield State students across all disciplines. All participating students have explored the process, research, outcomes, and application of their knowledge and creativity to real-world issues. Whether through classroom-embedded work, independent research, or internships, these experiences provide students with an opportunity to develop and demonstrate their skills.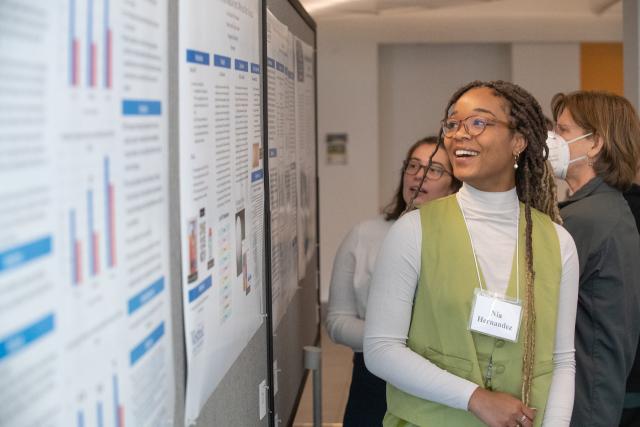 Visit Westfield State
See for yourself what a special place Westfield is.