Follow us on Facebook for updated news and information from the Environmental Science Department.
Academic Awards for Environmental Science majors
Congratulations to our students who were recently chosen for academic excellence awards!  We will miss you and wish you the best on your adventures after graduation.
Erica Burton - Outstanding Environmental Science Student Award
Erica is from Groveland, MA and is an Environmental Science major with a minor in Wetlands Planning and Management and a concentration in Wilderness Leadership. Her most memorable experiences at WSU are going on lantern lit canoe trips and studying abroad in Costa Rica. Participating in a cappella made her time at WSU fun. After graduation she is excited to work in water quality and possibly become a professor one day.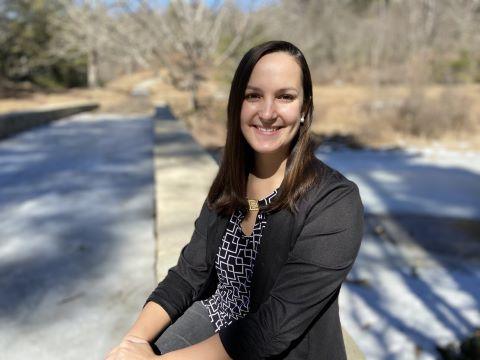 Kailyn LaPointe - Outstanding Environmental Science Student Award
Kailyn is from Westfield, Massachusetts and is a double major in Environmental Science and Regional Planning. She is currently working toward a certificate in GIS. Kailyn has recently accepted a position as an Associate Environmental Coordinator for Heritage Land Surveying & Engineering, Inc. She is a member of the Honors Program. Her most memorable Westfield State experience was completing her senior capstone project where she developed an ecological management plan for a forest in Westfield.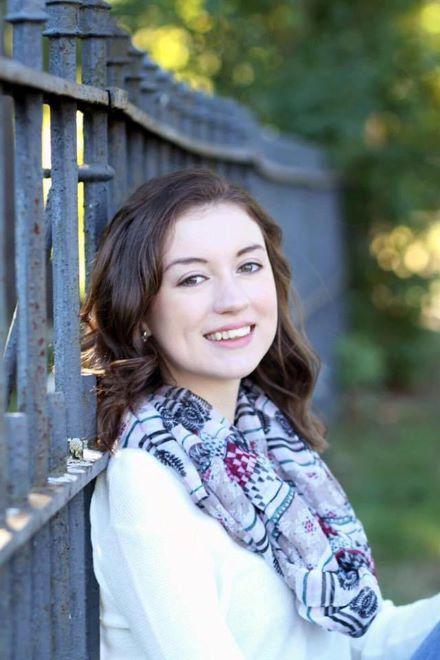 Kristen Couture - Outstanding Environmental Science Student Award
Kristen is an environmental science major.  One of her most memorable was her senior seminar project investigating dissolved oxygen fluctuations in the Swift and Scantic Rivers.  She appreciated finding such a welcoming department of staff and students when she transferred to WSU.  She is graduating after only three years and is looking forward to her next steps after graduation.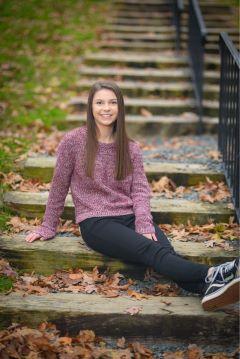 Isaac Voltoline - Environmental Science Academic Excellence Award
Isaac Voltoline is an Environmental Science major with a minor in Restoration Ecology, Wildlife Conservation and Biology. Isaac plans to enlist in the National Guard after school and then pursue a job within the USFW or Environmental Police. One of his most memorable experiences at Westfield State was his capstone project where he helped with a local restoration project on campus, mapping the abundance of burning bush and investigating methods that best control this invasive plant.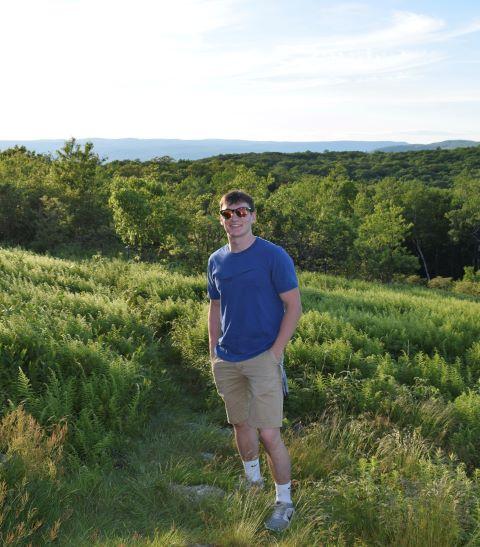 Gill Pinciaro - Environmental Science Departmental Service Award
Gill is an Environmental Science major from Beverly, Massachusetts with minors in Wildlife Conservation, Wetlands Planning and Management, and Adventure Education. She is the president of the Environmental Planning Club and the event coordinator and belayer at the Rock-Climbing Club. Gill's most memorable experience at Westfield was studying tropical ecology in Costa Rica.  After graduation, she plans on taking to the road to work on different seasonal field jobs across the country.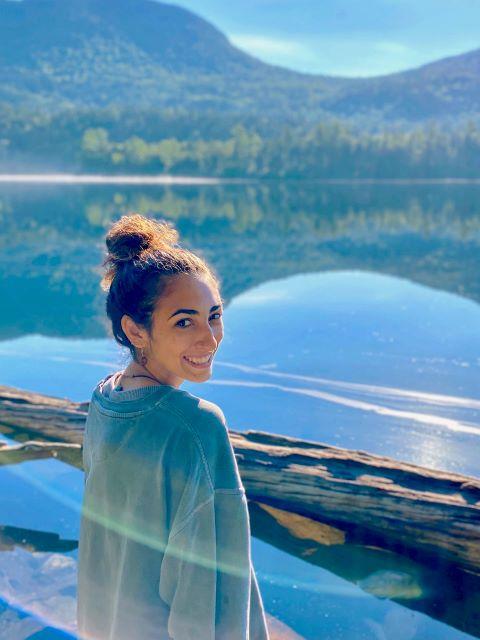 The Christina (McLaren)/Davis Environmental Science Scholarship
We are excited to announce the first Christina (McLaren) Davis Environmental Science Scholarship, offered through the WSU Foundation and available only to Environmental Science majors. The funds for the scholarship are from selling land that was donated to WSU by the grandfather of one of our past graduates, Holly Walsh '17. To be eligible, students must have at least a 2.7 GPA, be at least a Sophomore (and returning to WSU next year), write a brief essay, and submit one letter of recommendation.  Students can apply for this and all scholarships on the Foundation Webpage.
Environmental Science Professional Networking Night
This was a great success!  Current students met with professionals and discuss tips and strategies related to your career goals. We had a great lineup of professionals coming, most were graduates of our Environmental Science major:
Western District Supervisor, MA Div. of Fish. and Wildlife
District Wildlife Biologist, MA Div. of Fish. and Wildlife
Project Manager, U.S. Army Corps of Engineers
Zookeeper, Zoo New England
Conservation Biologist, MA Dept. of Conservation and Recreation
Env. Scientist, Environmental Protection Agency
GIS Analyst, Tighe & Bond
GIS Analyst, Springfield Water and Sewer Commission
Senior Environmental Specialist, Eversource Energy
Env. Scientist, Triumvirate Environmental
Environmental Police Officer
Field Technician, McPhail Associates