Dr. Erika Pilver Posthumously Honored for Pioneering Work in the Political Science and Women's Studies Departments at Westfield State University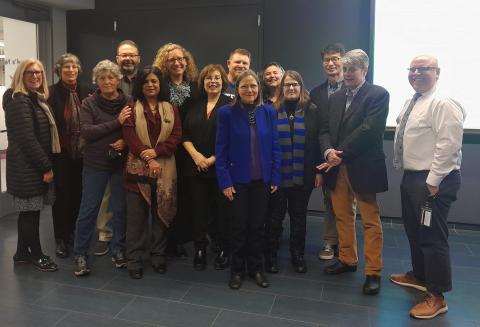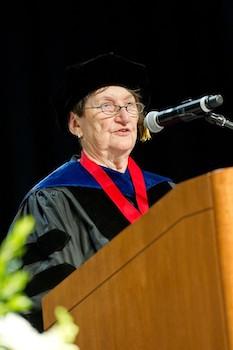 Dr. Erika Pilver began as a professor of Political Science at Westfield State and quickly made tremendous strides in the formation of a unique, independent department dedicated to political science as a whole. She saw that the University needed a department that allowed for the in-depth study of our political world instead of only addressing politics in passing ways. Her accomplishments and leadership are even more remarkable as she worked in a field that has historically been dominated by men.
The organization of the department at Westfield State began in 1975, where she described the fledgling division consisting of "two professors teaching political science" though they were professors of History. In her first year alone, she helped assemble the new department, which now consists of 8-9 professors who work both on a full and part-time basis.
After that, Dr. Pilver pioneered forward as an academic who was enthusiastic about education, even helping in the establishment of a partnership between Westfield State and The Washington Center, a foundation that provides internships and seminars to students throughout the United States.
As a fitting celebration of her four decades at Westfield State University, the "The Dr. Erika Pilver Scholarship for Leadership and Equity in Public Service" has been established to provide students access to higher education regardless of their financial status. Donations to the scholarship are still being accepted. Interested donors should contact Dr. Charles DiSefano for more information.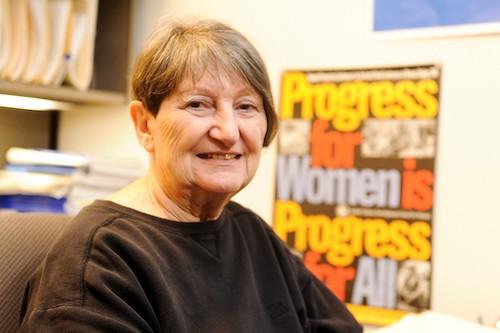 Throughout her career, Dr. Pilver was a passionate proponent of women's rights. She facilitated the creation of the Women's Studies Program on campus and emphasized the importance of women's presence in the higher education communities. The heartfelt eulogy delivered by Dr. Marsha Marotta, a faculty member in Political Science, at the campus event captures the sentiment many community members feel.
As Dr. Marotta notes, Dr. Erika Pilver was "truly an irreplaceable leader, the kind that Westfield State strives to encourage and nurture within their own student communities. While her incredible efforts certainly do speak for themselves, it was her enthusiasm and fervor for education that upholds her legacy… a legacy that Westfield State will never forget.