Dr. Jennifer Propp to be presented with Elizabeth Hurlock Beckman Award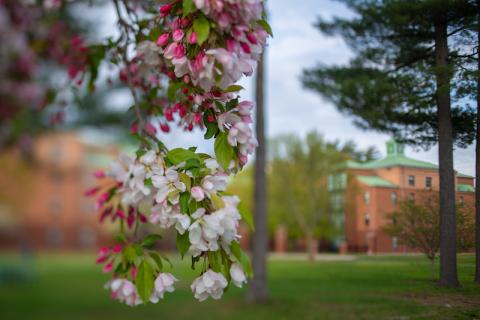 According to the American Psychological Association, the Elizabeth Hurlock Beckman Award Trust "recognizes higher education faculty members who have inspired their students to make a difference in their communities." Differences in this regard include students who have gone on to build organizations or institutions that serve their communities. Other criteria include inspiring students to create and implement "on a lasting basis, a concept, procedure, or movement" which also serves communities in provable way.
The award is sponsored by the Wells Fargo Philanthropic Services and was established in 2008 by Gail McKnight Beckman, who wanted to honor her mother, Elizabeth Hurlock Beckman, Ph.D. Elizabeth Beckman was also an educator, as well as an author and pioneer in the field of psychology. Recipients receive a $25,000 award.
This year, the Elizabeth Hurlock Beckman Award went to Dr. Jennifer Propp, Associate Professor of Social Work at Westfield State University. Marjorie Rodriguez, Assistant Director of Student Access & Support in addition to the Course Achievement, Retention, and Engagement Center (CARE), praised Propp for her dedication to her students.
"Having Jen as a mentor has been an invaluable gift over the past ten years," she said. "Her encouragement, guidance, and advice have led me to accomplish the greatest victories professionally and as a human being. I have always wondered if I was going to be able to do something equally valuable for her… I believe this is the answer. I just hope to inspire someone else as Dr. Propp has inspired me. She is humbly an icon of dignity, integrity, compassion, kindness, advocacy, empowerment, and justice. I will be forever grateful."
Rodriguez also thanked Dr. Nora Padykula, a Professor of Social Work at Westfield State, for "bringing the award to [her] attention." An award ceremony will take place in Atlanta, Georgia on October 14, with both Propp and Rodriguez attending.