Dr. Michael Freeman appointed Westfield State University's special assistant to the president on university strategies and chief of staff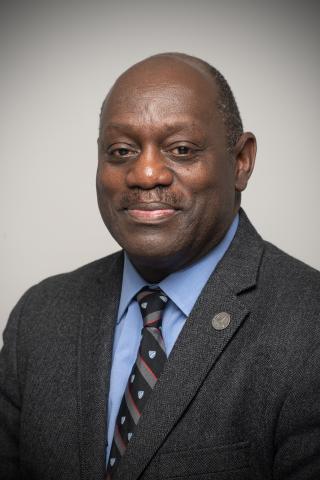 WESTFIELD, Mass.— Westfield State President Linda S. Thompson, DrPH, MPH, RN, FAAN has appointed Michael Freeman, Ph.D, as special assistant to the president on university strategies and chief of staff, in the Office of the President.
Freeman will assume high-level administrative and executive duties involving the Office of the President and supporting the mission and values of the University. He will serve as a member of president's cabinet, the University's President's Council and liaison to internal and external constituencies. He will coordinate special projects and high-priority initiatives.
Freeman brings to Westfield more than 15 years of executive cabinet-level supervision and experience as an innovative leader, communicator, and strategic planner. Recently as vice president of Enrollment Management and Student Affairs at Coppin State University in Baltimore, he led efforts that resulted in a sharp enrollment increase and a 100 percent residence hall occupancy rate. 

 He has also held positions of progressive responsibilities at the vice presidential level in Student Affairs and Enrollment Management at Tennessee State University, the University of South Florida, and St. Mary's College in Maryland. Dr. Freeman has also served as an adjunct assistant professor of higher education at the University of South Florida and Tennessee State University. He has worked with numerous universities as a consultant and has earned several professional honors, including being named one of 50 indispensable Black contributors to Johns Hopkins University.
Freeman earned his Ph.D in counseling and personnel services from the University of Maryland College Park. He holds a master's degree in counselor education: student development in higher education, and a bachelor's degree in psychology and sociology, both from the University of Iowa.