Marketing student creates loyal following through restaurant social media campaign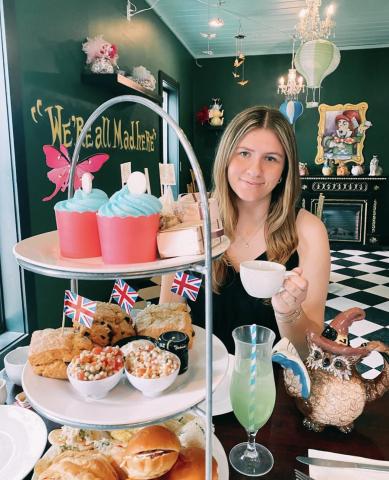 Westfield State marketing student Madeline LeBlanc's ('23) passion for food, social media, advertising and local restaurants has translated into a recipe for success for her food blog @hellofoodreviews, and a potential boost for the industry.
Her aim is to create an element of trust with her readers while writing about food and the businesses that serve the public. Along with keeping busy with her studies and food blog, LeBlanc also writes about food and restaurants for Westfield and Northampton City Lifestyle magazines. She also utilizes social media platforms Instagram and Facebook to reach her audience. LeBlanc also has been working with Westfield State Marketing Specialist Greg Sanocki, assisting with social media and content creation.
LeBlanc's quest is to present "quality" to her readers. "I have tried so many dishes from different restaurants and many of them are not mentioned on my blog. I post only the best locations. I want my followers to know that I am giving them the best possible places to dine and experience. I want my followers to trust me when I recommend something. When I try a dish and get the feeling of home and comfort, that is when I know it's for my blog."
That element of trust has generated a loyal following. LeBlanc's food blog has generated over 11,000 followers. Because of this, she has expanded her reach to offer readers and businesses a variety of services. Other services she offers includes brand ambassadorship, business collaborations, content creation, food/product photography, restaurant reviews, social media promotion and giveaways.
Massachusetts restaurant owners have been particularly hard hit by the pandemic. After lockdowns and bans on indoor dining,  Massachusetts Restaurant Association data shows when indoor dining was restricted in March 2020, around 16,000 restaurants closed. Even after indoor dining was reinstated in June 2020, close to 3,200 establishments never reopened. Even with government grants and stimulus funds, recovery for restaurants has been slow.
LeBlanc's effort to promote restaurants through social media exposure has developed momentum in creating a following for local businesses and a potential reward for readers.
Her promotional campaign to offer restaurant donated "prizes" to her readers has yielded strong interest.
LeBlanc came up with the idea during the height of the pandemic and is now in its third year. Her well-received program has potential to get the restaurant industry, and local economies, back on track.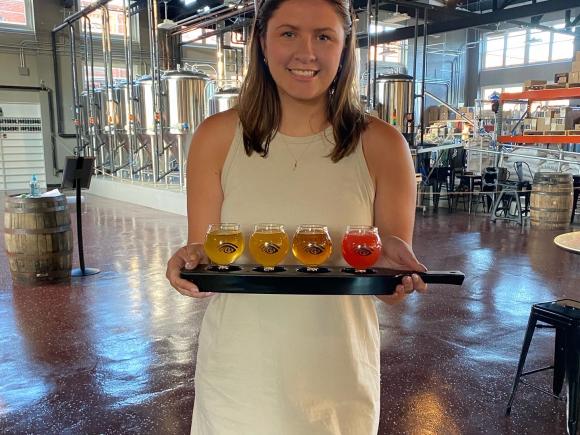 LeBlanc's end-of-year restaurant giveaway campaign works like this:  Teaming up with local, and national restaurants, restaurant products are highlighted and offered as prizes to her readers. Businesses donating prizes such as gift cards and other packaged dining experiences generated over $1,000 in prizes this year. 
"The first year I had my blog, during the pandemic, I wanted a way to keep my followers involved in these restaurants, through takeout, so I came up with the idea of 'Twelve Days of Christmas' giveaways, which I would post every other day. When it first was offered, I had to ask business to join. Now, businesses are coming to me asking to join. This campaign is a way for me to give back, for restaurants to give back, and the restaurants to gain a social following."