Westfield State receives $200,000 State Workforce Development grant for hybrid ACE program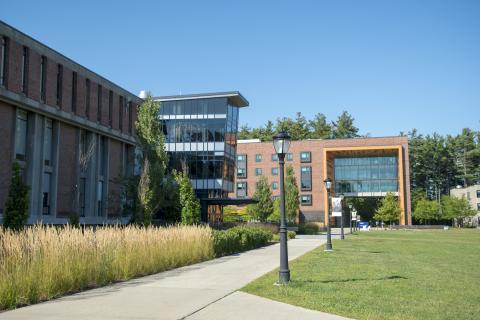 Westfield State University's College of Graduate and Continuing Education was awarded a $200,000 state grant to partner with community agencies to design and deliver a hybrid competency-based addiction counselor education program. This newly designed program will help area employers to identify employees who have not yet achieved a professional credential to meet workforce needs by becoming a certified alcohol and other drug abuse counselor (CADC).  
Nora Padykula, Ph.D., professor and chair of the University's Department of Social Work; and Lynn Zayac, director of its Center for Instructional Technology (CIT), have partnered with five area providers across western Massachusetts: The Brien Center for Mental Health and Addiction Services, Gandara Center, ServiceNet, the Alternative Living Center, and Vertava Health of Massachusetts. They will train 24 students working in the field.  
"Building on the success of the CIT and its online programming along with Westfield State's long history in addiction counselor education, I knew we could redesign the program," said Dr. Padykula. "Shifting to a competency-based educational model will require each student to demonstrate what they have learned. The program is based on the real work skills that our employer partners need." 
Westfield State has worked with employer partners to increase their employees' capacity to provide addiction services and obtain the Massachusetts certification for the CADC.  
"Using our online resources, we designed an entirely new program that ensures students will gain the competencies and have the support necessary to pass the certification exam," said Zayac. "This grant should change lives and save lives; it's the most important project I have worked on." 
Westfield State is among the top 100 colleges in the country offering online programs, according to U.S. News & World Report "2021 Best Online Programs," and is ranked fifth among all Massachusetts colleges and universities.  
"Many people don't realize the significant shortage of addiction services in our area," said Dr. Padykula. "Contributing to workforce development through the Commonwealth Corporation grant has provided a tremendous service to western Massachusetts."  
Zayac added that the U.S. Bureau of Labor Statistics reports projected employment opportunities for substance abuse counselors will grow at a rate of 25 percent through 2029—much faster than the average for all occupations. 
"Providing this training through an online model increases equitable opportunities for students," she said.  
This project is funded through the Workforce Competitiveness Trust Fund line item in the fiscal 2019 state budget (7002-1075) and a grant from the Strada Education Network. This state-funded initiative is administered by Commonwealth Corporation on behalf of the Massachusetts Executive Office of Labor and Workforce Development.
For more information, visit the Addiction Counselor Education hybrid program online.