Westfield State Students Take First Place at Massachusetts Association of Physician Assistant Competition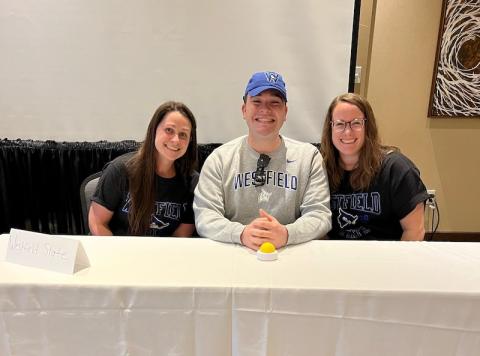 Westfield State recently earned its first win in the Massachusetts Association of Physician Assistant (MAPA) Student Challenge Bowl, besting other universities throughout Massachusetts and Rhode Island, in a medical "Jeopardy"— style competition.
Students Taylor Saimeri, Jennifer Petrucci, and Andrew Allard defeated Northeastern University's team, last year's champion, by one question in the competition's first round. However, they proved their prowess in the final wound, claiming first place by more than 40 points.
Earlier this year, Saimeri, Petrucci, and Allard also competed at the Academy of Physician Associates (AAPA) conference, where they competed in front of more than 1,000 people and were the only team in Massachusetts to advance past the first round.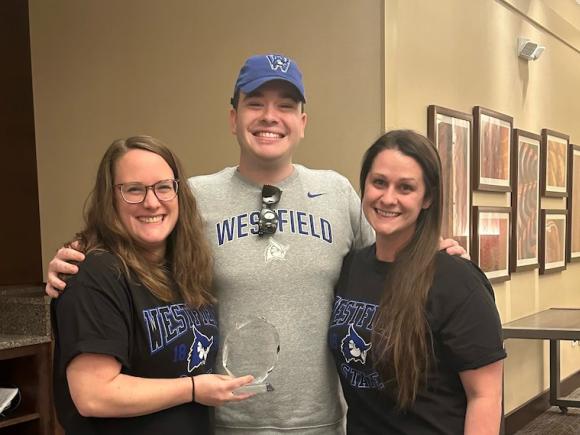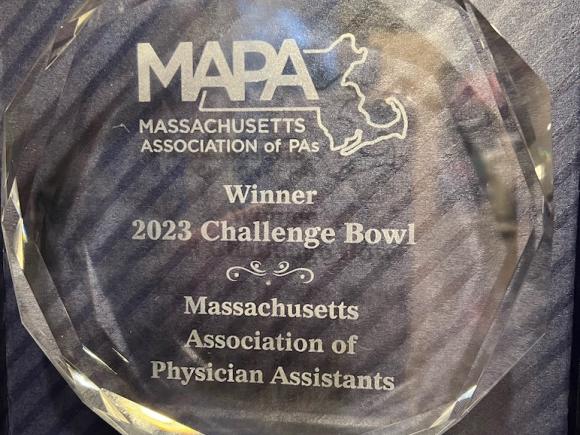 Massachusetts Association of Physician Assistants is the "only professional organization that represents PAs in Massachusetts," according to their mission statement. Additionally, MAPA is a charter organization to the American Academy of Physician Associates (AAPA) and offers two conferences for students for PA programs per year. This year's fall conference was held in Framingham.
"I am so incredibly proud of their hard work and dedication to represent the only public PA Program in New England at the state level," Susan McDiarmid, Assistant Program Director of the Physician Assistant Program said. "This team consisted of three Class of 2023 students (graduating in December) who practiced for last night's competition while managing the rigorous requirements of their full-time clinical rotations and board exam preparations. This is awesome for us in the program!"