Westfield State University Awarded $1 million S-STEM Grant to Fund Scholarships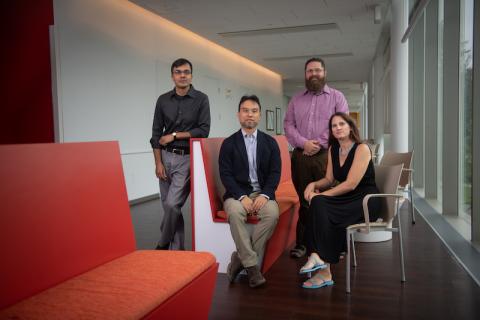 The National Science Foundation (NSF) has awarded Westfield State University a $999,977 S-STEM grant to support the project, "A Roadmap to Success in STEM: Mental Wellbeing, Academic, and Professional Development Supports Program (MAP)."
Over its 5-year duration, the MAP project will fund S-STEM scholarships to at least 12 unique full-time Westfield State students pursuing bachelor's degrees in biology, chemistry, computer science, environmental science, and mathematics.
This project will support two cohorts of first-year students with scholarships up to $13,000 per year for four years. The project aims to help academically talented, low-income students develop the confidence and work-life balance skills needed to be successful academically and professionally through improving and building upon four pillars of institutional support: financial, academic, social, and professional development.
Westfield State anticipates recruiting at least six scholars per cohort for two cohorts of a total of at least 12 students. The first cohort starts in Fall 2024 and the second cohort starts in Fall 2025
Promoting student success through mental health literacy is central to the project and will add to the knowledge base of how mental wellbeing impacts student retention, graduation, and career pathways.
Dr. Mao-Lun Weng, assistant professor of Biology said, "The overall goal of MAP, is to increase STEM degree completion of low-income and academically talent students and prepare them to pursue a STEM career or graduate schools. The central component of this program is to promote student mental wellbeing through cohort building and help students develop the mindsets and skills needed to be successful in college and beyond."
The project was submitted to the NSF by Drs. Mao-Lun Weng (Biology), Kimberly Berman (Biology), Jesse Johnson (Mathematics), and Subramanian Vaitheeswaran (Chemistry and Physical Science).