Westfield State University ranked among top 100 in U.S. News & World Report's 2022 Best Online Bachelor's Programs rankings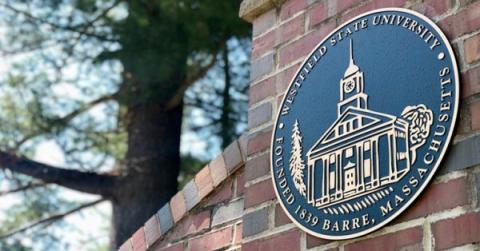 Westfield State University is ranked among the top 100 colleges in the country offering online bachelor's programs, according to U.S. News & World Report. In the publication's "2022 Best Online Bachelor's Programs" ranking, released Jan. 25, 2022, the University is tied for #87 overall and is the only institution among its peer comprehensive Massachusetts state universities among 272 nationwide to be ranked and scored.
"Westfield State University proudly acknowledges this recognition," said President Linda Thompson, DrPH, MPN, RN, FAAN. "The affordable and accessible educational pathways to quality undergraduate and graduate programs in liberal arts, the sciences, and professional studies reside at the core of our mission." 
For more than a decade, online learning has been part of course delivery at Westfield State. The University provides each student with a standard interface to ensure a consistent learning environment among courses, while faculty members participate in rigorous training and instructional strategies, leading to the outcome of effective online teaching.
 "The flexible programs offered at Westfield State empower students to earn their degree through part-time or full-time online options. Our students learn and receive support from faculty members whose teaching methods reflect today's vibrant online learning environment," said Juline Mills, Ph.D., interim provost and vice president for Academic Affairs. 
Westfield State offers six online bachelor's completion programs, four minors, multiple hybrid degrees, and numerous courses. To enhance their educational experience, students receive customized support through online tutoring and tutorials.   
U.S. News & World Report rankings were determined by several factors, including assessments of each institution's engagement, services, and technologies, faculty credentials and training, as well as expert opinion. For more information, visit www.usnews.com/online