Westfield State University ranked as fourth best bachelor's degree in business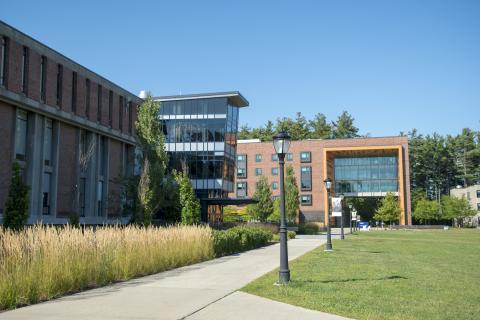 Westfield State University's undergraduate degree in economics and management has been recognized among the nation's top programs by Study.com.
The rankings company considered hundreds of universities across the United States to determine the top 50 programs. Westfield State's bachelor's degree in business is ranked #4, the top-ranked program in New England.
"Westfield State provides its students with pathways to a high-quality, accessible, affordable comprehensive education and experience," said Robert Kersting, PhD., the University's interim provost and vice president for academic affairs. "We appreciate this recognition of the considerable options available to our students pursuing a highly functional degree in business."
Rebecca Morris, Ph.D., professor and chair of the Westfield State Department of Economics and Management, touted the program's strengths.
"We're pleased to receive this recognition of our program's quality," she said. "Our faculty pride themselves in delivering a high-quality education in business fundamentals along with innovative new courses in sports management, digital marketing, advanced human resource management, and marketing segmentation.
"Our many student clubs—such as the Marketing Club, Entrepreneurship Club, Women in Business Club, and Business Club—provide students with opportunities to engage with business professionals to expand their professional networks and build on their academic skills," Morris added. "We care deeply about our students and strive to provide them the best preparation for success after graduation."
Study.com evaluated each program using data from the U.S. Department of Education, with a focus on quality school programs that provide a high-value, accessible, and affordable education.