Westfield State University is the top-ranked college in Massachusetts for affordability, according to CollegeAffordabilityGuide.org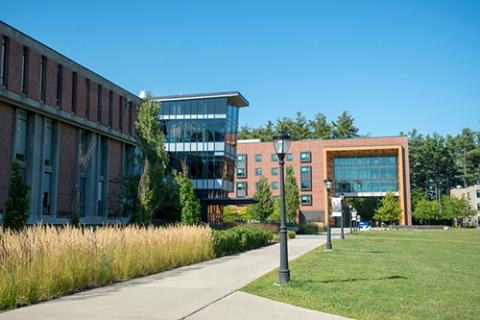 Westfield State University is the "most affordable college in Massachusetts," according to rankings website CollegeAffordabilityGuide.org. Westfield State earned the highest score (96.4 on a scale of 100) among all New England colleges and universities.  
"We are thankful for this noteworthy recognition," said Westfield State President Linda Thompson, DrPH, MPH, RN, FAAN. "At Westfield State, we meet students' needs by taking a humanistic approach to providing an inclusive, mindful, and supportive learning environment for a comprehensive educational experience that is accessible and affordable."  
CollegeAffordabilityGuide.org helps prospective students find and complete degrees that advance their careers. The website defines affordability as "schools that are affordable not only for the average student but for lower-income students as well." It describes Westfield State as being established in 1838 by Horace Mann "as America's first public institution of higher learning that is free from race, gender, or economic bias" and that the University "continues to welcome and educate students from a wide range of socio-economic and cultural backgrounds." 
In addition to its top overall ranking, several of Westfield State's individual academic programs were ranked among the best programs nationwide for affordability, led by nursing (ranked #6) criminal justice (#8), social work (#9), urban planning (#9), and environmental science (#10).  
CollegeAffordabilityGuide.org ranks the most affordable colleges across the country by cross-examining three key aspects against their own criteria. First, it analyzes the respective institutions' fundamentals to see if the college qualifies for ranking. It ensures that the institution has at least 500 students and offers an associate degree or higher; has a not-for-profit status; and at least one non-standard way for students to earn college credits (AP or ROTC). 
Then, the guide evaluates the annual cost of enrollment by researching the most affordable schools and equitable use of its financial aid money. This means an overall average net price of $15,000 per year or less for families with a $48,000 annual income or less, while higher-income families pay higher prices.  
Finally, the organization considers post-graduate finances, requiring that at least 50 percent of the students of ranked schools either graduate or transfer to another college within six years, and at least 50 percent of students with student debt are actively paying it down three years after they graduate. 
This recognition comes on the heels of recent accolades for Westfield State from College Factual.