Karsten Theis
Chemical and Physical Sciences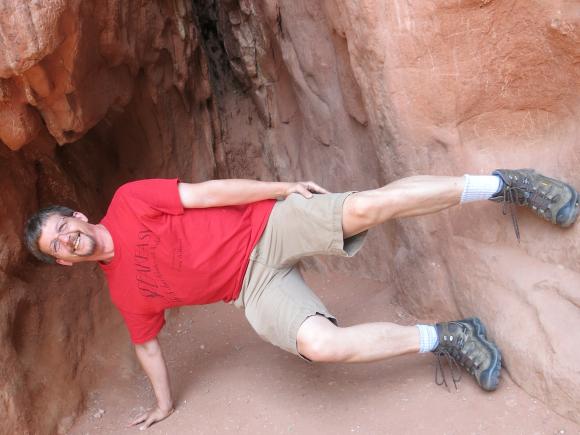 Education:
Ph.D., Free University of Berlin (Germany), in structural biology (1996)
B.Sc., Free University of Berlin (Germany), in chemistry (1991)
Courses Recently Taught:
CHEM 0103 Chemistry of the Life Sciences (lecture/lab)
CHEM 0109 General Chemistry I
CHEM 0111 General Chemistry II
CHEM 0315 Biochemistry (lecture/lab)
CHEM 0350 Research
CHEM 0399 Art and Science of 3D Molecular Animation
Professonial Interests/Activities:
Professor Theis joined the Department in Fall 2010.  His chemical interests include studying the interactions between proteins and nucleic acids, X-ray crystallography and NMR. He is also interested in a variety of educational issues, including using online tools to support learning in the sciences, quantitative problem solving, and using physical models of molecules in the classroom.  He has developed an online calculator (PQcalc) for science learners that keeps track of units and significant figures, has published various other open educational resources, and serves on the editorial board of Proteopedia.org, the free collaborative 3D-encyclopedia of proteins and other biomolecules.