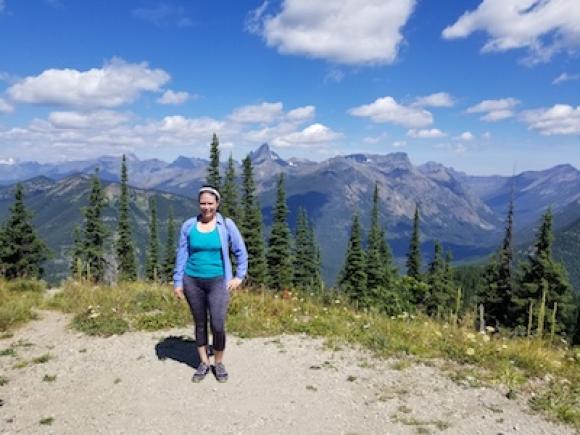 Education and Training:
BS - Colorado State University
MS - University of Delaware
PhD - Utah State University
Post doctoral appointment - Utah State University in cooperation with USDA Forest Service
Joined Westfield State in 2020
Specializations:
Evolutionary Ecology
Symbiosis
Entomology
Recent Courses:
Biol 0102: Environmental Biology for non-majors
Biol 0128: General Biology II Lab
Biol 0240: Parasitiology (Spring 2021) - Course Annotated Bibliography - LibreText book
Research Interests:
I am broadly interested in evolutionary consequences and signatures of interactions between organisms at the molecular scale to the ecosystem scale. I employ molecular, computational, and field based practices to answer questions. As an entomologist, I focus on my research questions through the lens of insects whether exploring the interactions between adelgids and their symbionts or the phylogentic structure of insect assemblages in environments monitored for the purpose of fish conservation.
Publications:
Weglarz, KM, Van Wagenen, A, Saunders, WC, and Pearse, WD. (Accepted) Phylogenetic diversity efficiently and accurately prioritizes conservation of aquatic macroinvertebrate communities. Ecosphere.
Weglarz, KM and Bartlett, CR (2020) A revision of the planthopper genus Chionomus Fennah (Hemiptera: Fulgoroidea: Delphacidae). Zootaxa 4811 (1).
Weglarz, KM, Havill, NP, Burke, GR, and von Dohlen, CD. (2018) Partnering with a pest: genomes of hemlock woolly adelgid symbionts reveal atypical nutritional provisioning patterns in dual-obligate bacteria. Genome biology and evolution 10 (6), 1607-1621.
von Dohlen, CD, Spaulding, U, Patch, KB, Weglarz, KM, Foottit, RG, Burke, GR. (2017) Dynamic acquisition and loss of dual-obligate symbionts in the plant-sap-feeding Adelgidae (Hemiptera: Sternorrhyncha: Aphidoidea). Frontiers in microbiology 8, 1037.
Weglarz, KM and Bartlett, CR (2011). Akemetopon, a new genus containing three new species of planthoppers (Hemiptera: Fulgoroidea: Delphacidae). Zootaxa 3007 (1), 50-60.