The Commonwealth PArtnership
Westfield State University has launched the first public Physician Assistant program in New England. Our inaugural class was matriculated in January 2018!  The M.S. in Physician Assistant Studies is an intensive, 24-month program that intends to educate a diverse student body of highly skilled and culturally aware healthcare providers who will utilize a patient-centered care approach and be committed to serving the public in the Commonwealth of Massachusetts and beyond.
The physician assistant field is one of the fastest-growing fields in the United States and the US Department of Labor Statistics reports that the employment of physician assistants is expected to grow an average of 38% through the year 2022, ranking among the fastest-growing of occupations.
1st public Physician Assistant
program in New England
Requirements
Program Description

Accreditation Status

The Accreditation Review Commission on Education for the Physician Assistant, Inc. (ARC-PA) has granted Accreditation-Continued status to the Westfield State University Physician Assistant Program sponsored by Westfield State University. Accreditation-Continued is an accreditation status granted when a currently accredited program is in compliance with the ARC-PA Standards.

Accreditation remains in effect until the program closes or withdraws from the accreditation process or until accreditation is withdrawn for failure to comply with the Standards. The approximate date for the next validation review of the program by the ARC-PA will be March 2032. The review date is contingent upon continued compliance with the Accreditation Standards and ARC-PA policy.

The program's accreditation history can be viewed on the ARC-PA website at http://www.arc-pa.org/accreditation-history-westfield-state-university/
Program Description

The WSU Physician Assistant Program is an intensive 24-month program. During the first year of the program, students will complete didactic coursework employing a systems approach with a myriad of pedagogical techniques and student assessments. Each course will include the anatomy, physiology, pathophysiology, the clinical diagnoses, patient assessments techniques, appropriate diagnostic studies and therapeutics interventions for each system. Each week the students will meet in a faculty facilitated small group course called Intergration. This course will educate the student in patient care critical thinking using simulation and real patient scenarios. There will also be courses for special populations such as Pediatrics, Geriatrics and Surgery. Issues such as ethical conduct, cultural awareness, care for diverse patients, and professional practice topics will be taught in seminar format throughout the didactic year. Following successful completion of the didactic coursework, a competency-based course will be offered to assure the readiness of the student to enter clinical rotations. The assessments for readiness will be both written and practical with a threshold of competency. The student who is not competent in an area will be remediated until prepared for clerkships. Teaching research skills and professional practice issues of PA practice will also be presented throughout the didactic year to support of the PA medical practice.
Program Goals

Admissions:

Matriculate a diverse student body with a commitment to professional involvement and service to all members of the community.

Academics:

Provide Physician Assistant students with superior knowledge and skills for the evaluation, monitoring, diagnosis, treatment, and counseling of patients across their lifespan.

Interprofessional Education:

Educate the Physician Assistant student to function effectively within a health care team.

Service:

Encourage all students and graduates to engage in the overall well-being of the community.

PANCE:

Achieve a 100% first-time pass rate on the NCCPA PANCE examination

Employment:

Accomplish a pathway for a rewarding career through an affordable public PA program offering. Graduates will serve the medically underserved communities of the Commonwealth of Massachusetts and beyond.
Admissions Requirements

Minimum admissions requirements for the M.S. in Physician Assistant Studies program include:

A baccalaureate or graduate degree from an accredited institution with an overall GPA of 3.0.
A personal statement of interest and intent is required at the time of application.
The WSU-PA Program will not allow advanced standing for any professional courses or clinical experiences.
For international students: ESL - TOEFL score of 90 internet; 233 computer; 550 paper are required.
A minimum of 500 hours of patient contact hours are required. Examples of patient contact hours can include but are not limited to EMT, Scribe, Paramedic, Lab Tech, Volunteer, and Nurse's Aide as long as direct patient contact has occurred.
Three academic and/or professional letters of recommendation.

All prerequisite courses listed below must be completed with a grade of "C" or better and an overall and prerequisite GPA of 3.0.

30 semester hours of biological, chemical and physical sciences; this must include Human Anatomy and Physiology I & II with lab, Microbiology, Genetics and Biochemistry.
(Human Anatomy and Physiology, Microbiology and Biochemistry must have been completed within the past 10 years.)
One University-level statistics course+
One University-level ethics course+
One University level General Psychology Course+

+ substitution may be permitted with approval from the PA Program Director
Specific Degree Requirements- 120 Credits

Spring Didactic I- 25 credits

Summer Didactic II-19 Credits

Fall Didactic III-27 Credits

Clerkship Courses- 44 Credits

Spring- 1 Credit

Summer-1 Credit

Fall-3 Credits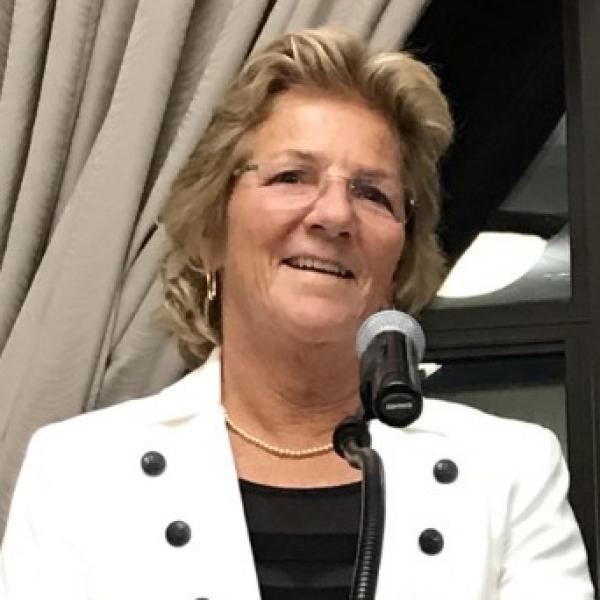 Have questions? We're here for you.