Economics is the science of human decision-making. It shapes the world we live in.
The Economics program at Westfield State University prepares students to address a diverse set of societal problems. In the classroom, students are trained to develop and analyze models of the systems we rely on for the allocation of resources.
At just 36 credits, the Economics major at Westfield State University provides the student with enough flexibility to apply their economic expertise with a double major or minor in another field of study.
We offer special programs which reduce the overall credit requirements to double major with Economics and any of the following disciplines:
Finance
Political Science
Mathematics
Experiences beyond the classroom engage students in the application of economic theory.
Internships – Our students have interned with Westfield city government, private businesses, and non-profit organizations serving the Western MA region.
Study Abroad – We offer short-term study abroad courses, with travel to Western Europe, Eastern Europe and China. We also offer a semester exchange program in Germany.
Undergraduate Research – In the junior or senior year, students take a Research Methods course in which they develop a project proposal on a topic they feel passionate about. Students then have the opportunity to work 1-1 with a faculty mentor implementing their research plan in the senior year.
The Economics Society (student club) – Our student-led club invites WSU Alumni back to speak about their career experiences and graduate school. The club often attends local seminars, participates in regional academic conferences, and takes field trips to the Federal Reserve Bank of Boston.
Students with an Economics degree from Westfield State University go on to be successful in professional and academic graduate programs in Business (M.B.A), Law (J.D.), Public Administration (M.P.A.), and Applied Economics (M.S.). 
Many of our graduates find their strong analytical and communication skills lead to employment with consulting firms, government entities, and non-profits.
Mission
The Economics Department at Westfield State University offers high quality programs in economics, alone or in conjunction with a double major in a complementary field of study. Our goal is to prepare students to address and analyze a diverse set of complex societal problems. Our well-qualified and nurturing faculty aim to create a supportive learning environment for students of all backgrounds. Through a broad range of courses, research opportunities with faculty, and one-on-one mentorship, our programs prepare students for careers in business and government as well as for graduate programs in economics, business, law, and public administration.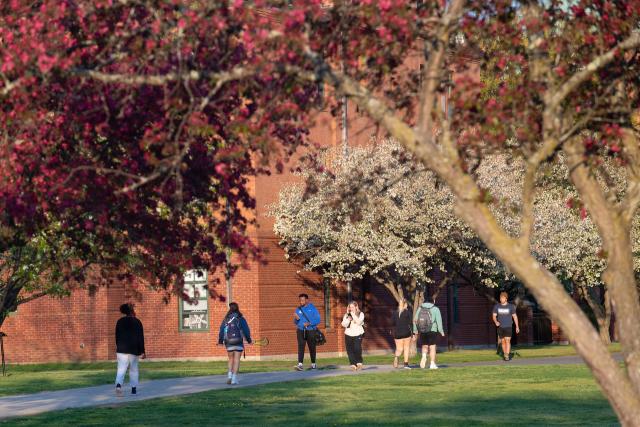 Vision
In accordance with WSU's vision, the Economics Department strives to provide a comprehensive education to all members of the community. As a broad-based social science holding unique relationships with programs in business, regional planning, political science, and mathematics, the Economics Department is well-positioned for growth in its offerings of stand-alone and joint programs at undergraduate and graduate levels, as well as condensed certificate programs for the broader community.