Award-winning actor and alumnus James Jackson Jr. to serve as keynote speaker at Westfield State University 2023 Commencement Ceremony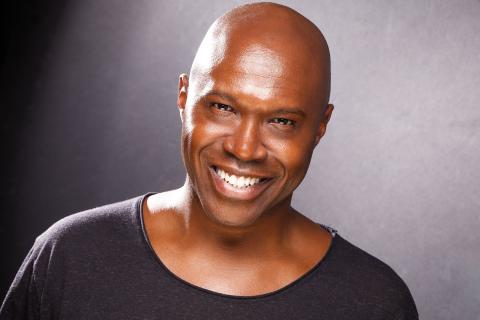 Award-winning actor and Westfield State University alumnus James Jackson Jr. '97 will serve as keynote speaker at the University's 2023 undergraduate commencement ceremony on Friday, May 19, at 12:00 p.m., at the MassMutual Center in Springfield.
Jackson graduated from the University in 1997 with a B.A. in music education and a minor in piano. 
"We are very fortunate to have such a talented artist return to Westfield State to inspire our students at commencement. The journey that Mr. Jackson has taken to achieve success began on our campus and we are so proud of his achievements," said President of Westfield State University Linda Thompson.
Actor, musician and cabaret artist, Jackson, based in New York City, recently was part of the cast of Michael R. Jackson's Pulitzer Prize winning musical, "A Strange Loop," which had 11 nominations in the 2022 Tony Awards and took home "Best Musical" and "Best Book of a Musical." The cast and creative team was also presented with an Obie award for the musical in 2020. 
"When I think about being asked to be this year's Commencement Speaker at Westfield State University, I get emotional. The foundation of any of the work I do now is rooted so deeply in my time at Westfield State. It makes me quite emotional to think about the intersections of what I learned, the artist I became, and what I discovered about myself and my place in the world. It all started at Westfield. To be invited to speak to the graduating class as they embark on a journey that I am still learning from is one of the greatest honors of my life. I cannot wait to meet them and to wish them well," Jackson said.
A native of Boston, Jackson has worked with students all over the country in the areas of song-interpretation, audition technique, on-camera work, and material selection. Jackson's cabaret work has been seen at The American Repertory Theatre's Club Oberon in Cambridge, Los Angeles' Lyric Theatre, Tin Pan Alley, and The Post Office Cabaret in Provincetown. 
Jackson is currently cast in "White Girl in Danger," Michael R. Jackson's newest musical.
Tickets are required to attend Westfield State University Commencement.