'Douglass Day' honors, celebrates work of Mary Ann Shadd Cary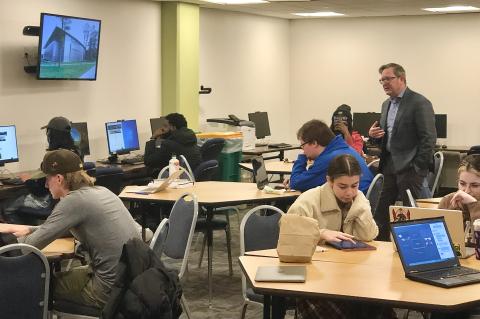 Keeping with Westfield State University's multi-year tradition of honoring Frederick Douglass, faculty, students, staff and librarians gathered in Ely Library on Tuesday, Feb. 14, for Douglass Day, "a collective day of love and action for Black History."
To commemorate Douglass, WSU joined thousands of individuals online through an international "transcribe-a-thon."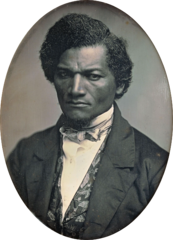 Douglass was an escaped slave, American abolitionist, orator, and social reform activist. He was also one of the most eminent human rights leaders of the 19th Century. Douglass' 1852 speech addressing the citizens of his hometown in Rochester, New York, "What, to the slave, is the Fourth of July," was intended to mark the 76th anniversary of the signing of the Declaration of Independence. The speech is widely presented on Independence Day to remind citizens of the tragedy of slavery.
This year, the focus of Douglass Day featured the writing of abolitionist, suffragette, teacher, journalist, and lawyer Mary Ann Shadd Cary,  (1823-1893) known as "The Rebel," who became a champion of the anti-slavery movement and was the first Black female publisher and editor of a newspaper in North America. Penn State University's Center for Black Digital Research coordinated the opening ceremonies which brought thousands together virtually to celebrate the life and accomplishments of Douglass and other leaders.
The event was coordinated at WSU by Douglass Day Committee members, Lori Carrier, Suz Tiranno, Nicholas Aieta and Vanessa Diana.
WSU Executive Chef, Rob Burnell contributed by serving a special birthday cake honoring Douglass based on a 19th-century ginger cake recipe. According to reports, Douglass adopted February 14 as his birthday to honor a visit from his mother in 1825. On her visit, she gave him a heart-shaped ginger cake and called him "Valentine." Douglass never saw his mother again.
The transcribe-a-thon aims to keep the works of Shadd Cary alive by creating a digital archive of her work. Some documents are hand-written files that volunteers type into a file and submitted to archives, including the Library of Congress.
Dr. Nicholas J. Aieta, History and Philosophy Department Chair and Douglas Day Committee member said, "The Douglass Day event seeks to make participants understand several things. First, how can primary historical documents, millions of which are not easily accessible, be made more 'visible' to all people through digitization projects like the Douglass Day transcribe-a-thon. Second, why is it important to 'expand the archive' by telling the story of minorities and women like Mary Ann Shadd Cary, whose words and actions in the 19th century as an activist, editor, and lawyer provide us models for how to transform our world in the 21st century. Third, anyone can, and should, do this work - you don't need to be a professional historian to help unravel the mysteries of what gets uncovered when the document appears on your screen."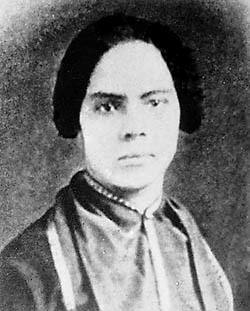 According to Aieta, by the end of the three-hour transcribe-a-thon. "participants had classified over 13,000 items related to Shadd Cary, thereby making more accessible important documents in Black history that until now were unsearchable."
Westfield State first participated in Douglass Day in 2018 to mark the 200th anniversary of Douglass' birth, and campus community members have taken part ever since.
To participate in transcription effort for Mary Ann Shadd Cary visit the Zoonivere.org website here.