Veritas Prep Charter School appoints Freeman to board of trustees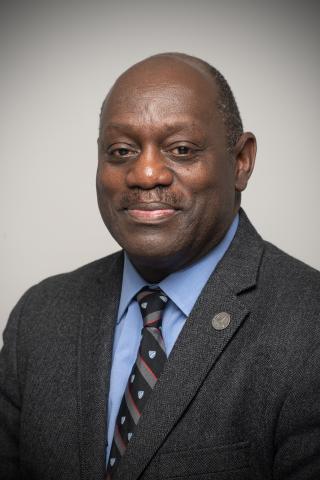 Veritas Prep Charter School in Springfield has appointed Michael Freeman, Ph.D, to the Board of trustees. Freeman is a special assistant to the president at Westfield State University. He works on university strategies and is chief of staff in the Office of the President.
Freeman serves as a member of the president's cabinet, the University's President's Council and is liaison to internal and external constituencies. Freeman coordinates University special projects and high-priority initiatives.
Prior to coming to Westfield State, Freeman has worked and taught in enrollment and student affairs at Coppin State University, Tennessee State University, the University of South Florida, and St. Mary's College in Maryland. 
Freeman earned his Ph.D in counseling and personal services from the University of Maryland College Park, has a master's degree in counselor education, student development in higher education and a bachelor's degree in psychology and sociology, both from the University of Iowa. 
Freeman has spent his life dedicated to serving those who decide to advance their knowledge through higher education and is honored that he was considered to work with Veritas Prep Charter School.
On accepting the invitation from Veritas, Freeman said, "When I learned of the mission of Veritas Charter School and their relentless commitment to success for all students, they had me at hello. So much of what is valued at Veritas connects to my experience as a young Black man in Chicago. I feel honored to contribute in any way I can."
Freeman has worked with numerous universities as a consultant and has earned several professional honors, including being named one of 50 indispensable Black contributors to Johns Hopkins University.
On Freeman's appointment, Rachel Romano, executive director and founder of Veritas said, "We are thrilled and feel fortunate to welcome Dr. Freeman to our board of trustees. His passion for our mission and deep experience in the field of higher education will add incredible value to our growing school."