Westfield State graduate elementary education program named 'Best in Northeast,'according to ranking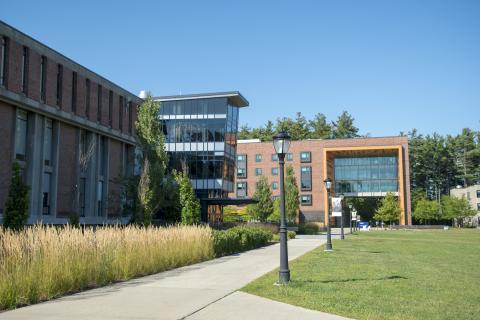 The Westfield State University's undergraduate history program and graduate elementary education program have been recognized among the nation's top programs by Intelligent.com. 
The rankings company, which serves as a resource for online degree rankings and higher education planning, assessed 199 colleges and universities to determine the top 50 programs in the master's in elementary education program. It ranked Westfield State's at #10 and declared it the "best in the Northeast."  
"The master's degree programs at WSU offer students the depth and breadth needed to be successful in today's classrooms," said Megan Kennedy, Ph.D., associate professor and chair of the Westfield State University Department of Education. "The elementary initial master's program courses are taught by faculty with backgrounds that include former principals, superintendents, and leaders in schools and communities." 
In the University's recent Association of Advancing Quality in Educator Preparation (AAQEP) accreditation review, the education programs were awarded a commendation for "their concerted and deepening work in anti-racist education. These efforts permeate the preparation of educators are both embedded in and impact the wider campus culture and reach into the community through campus and program-based partnerships."
Westfield State offers 11 initial master's degree options, five professional licensure master's degree options, as well as programs leading to licensure as a reading specialist, school guidance counselor, and school adjustment counselor. 
Intelligent.com ranked Westfield State's bachelor's degree program in history at #13 and described it as the "best-accelerated option" among 208 colleges analyzed to determine the top 50 online history degree programs in the nation.

"We are very proud of the excellent reputation of our online history program," said John Dempsey, Ph.D., professor and acting chair of the Westfield State University Department of History. "We constantly strive to improve the student experience. Among our program's strengths is the diversity of our course offerings, which enable the study of everything from military history to vampires." 
Each program was evaluated based on curriculum quality, graduation rate, reputation, and post-graduate employment. The 2021 rankings were calculated through a unique scoring system that included student engagement, the potential return on investment, and leading third-party evaluations.