Westfield State to require students to get COVID-19 vaccine prior to fall 2021 semester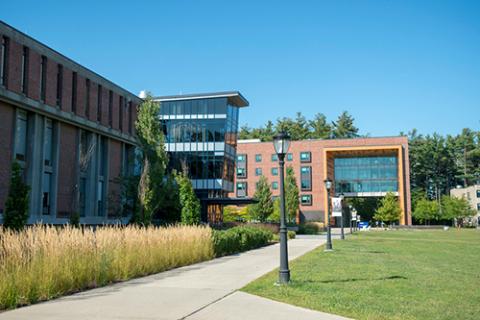 Westfield State University, in concert with its peer Massachusetts state universities, will require students to get vaccinated against COVID-19 before returning to campus for fall 2021 in-person classes or on-campus housing and activities.
The presidents of the nine state universities unanimously decided to require undergraduate and graduate students who are attending in-person classes, conducting research on campus, living in residence halls or participating in campus life activities to become fully inoculated with an FDA approved COVID-19 vaccine prior to the start of the academic year in September. The presidents expect that all faculty and staff will also be fully vaccinated prior to their return to campus for the fall semester. 
"Prior to the beginning of the fall semester and following state, federal and legal guidance, the Massachusetts State Universities will require all students to be fully immunized before returning to campus in September," said Dr. James F. Birge, president of Massachusetts College of Liberal Arts and chair of the Massachusetts State University Council of Presidents.
"The mandate for on-campus students will assist Westfield State to ensure the health and safety of our full campus community while mitigating the spread of COVID-19 on our campus and in our greater community," said Roy H. Saigo, Ph.D., interim president of Westfield State University.
Massachusetts state universities have been leaders in the Stop the Spread Campaign and throughout the year have made COVID-19 testing and tracing a priority on our campuses. Since returning to campus last year, the nine state universities have operationalized a robust on-campus COVID testing and tracing system for students, staff, and faculty, which successfully resulted in helping to identify and contain the COVID virus in our campus communities. The state universities are committed to ending this pandemic with vigilance toward vaccinating our campus communities. 
"We continue to be encouraged by the availability of the COVID-19 vaccine and the steady increase in numbers of those across Massachusetts and throughout New England getting vaccinated," said Saigo.