Westfield State to sponsor Springfield Citywide 2023 Dr. King Day Celebration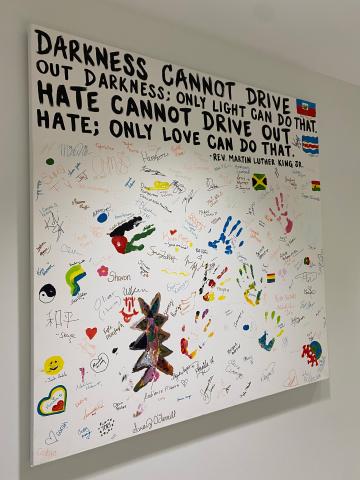 Westfield State University is proud to be a sponsor for the 2023 Springfield Citywide Dr. King Day Celebration on Monday, January 16. The event is a collaboration between numerous community organizations and will take place at the MassMutual Center between 11:00 am and 1:00 pm. There will also be an artist expo between 9:30 and 11:00 am.
The theme of the day's celebration is "Chasing the Dream: Arriving Together and Standing in the Light" and will include presentations and performances by community members who are inspired by the legacy of Dr. King and the ongoing struggle for social justice.
"It is an honor to be a sponsor of Springfield's annual celebration," noted Westfield State University President Linda Thompson. "This is an important celebration for the entire region as we take time to reflect on our shared past and look forward to bringing about a more socially just and equitable society. For nearly 185 years, Westfield State has had an important role in providing education for all people and events like this bring us together to think about how we can all continue to expand access and ensure the success of future generations."
The event is free to the public and no tickets are required. More information about the event can be found in the January 1, 2023 issue of the Af-Am Point of View.