Westfield State University Cross-Cultural Symposium on Environmental Justice to be held April 9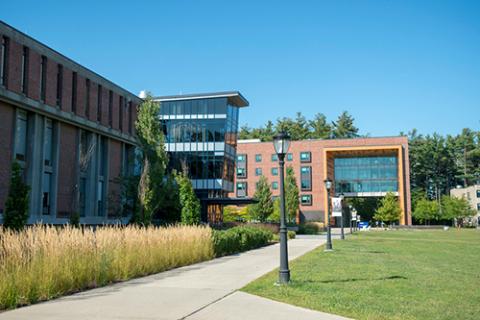 Westfield State University will host its 6th annual Cross-Cultural Symposium Friday, April 9, from 10:15 a.m. to 12:30 p.m. via Zoom. This year's theme is "Environmental Justice," and two presentations will be featured. 
At 10:15 a.m., Raphael E. Arku, Sc.D., assistant professor of environmental health sciences, School of Public Health and Health Sciences at the University of Massachusetts Amherst; will present on "Inequalities in living environment, air pollution, and health in low-income settings." That will be followed by remarks on community activism by Sarita Hudson, director of programs and development, Public Health Institute of Western Mass., and a conversation led by Maninder Singh, a Westfield State junior majoring in regional planning and environmental science. 
At 11:15 a.m., a conversation titled, "On Planet Earth Everything Is Connected: Environmental Justice Begins with Mother Earth," will be led by novelist, filmmaker, and environmental activist Esther Figueroa, Ph.D.; Westfield State Professor of Geography, Planning, and Sustainability Brian Conz, Ph.D., and Daizha Baptiste-Johnson, a Westfield State senior majoring in environmental science. 
For more information, or to attend the virtual symposium, visit www.westfield.ma.edu/ccsej.

About the guest speakers: 
Dr. Figueroa is a Jamaican independent filmmaker, writer, educator, and environmentalist with more than 35 years of experience in media productions. Her activist filmmaking gives voice to those outside of mainstream media and focuses on the perpetuation of local and indigenous knowledge and cultures, the environment, social injustice, and community empowerment. Figueroa's films include the award-winning feature documentaries Jamaica for Sale (2009), which is about tourism and unsustainable development; and Fly Me to the Moon (2019), which is about the global political economy and environmental impact of aluminum—the metal of modernity. Her environmental novel Limbo (2013) was a finalist in the 2014 National Indie Excellence Awards for multi-cultural fiction. 
Dr. Arku focuses his teaching and research primarily on air pollution—particularly on how features of the social and physical environment influence environmental exposures and health in resource-poor settings, particularly on vulnerable populations. He has conducted in-country measurements on the spatial, socioeconomic, and temporal patterns of ambient, household, and personal air pollution in Accra, Ghana. His work addresses important questions in global health on how poverty, unsafe water, and sanitation, lack of access to clean cooking fuel, and high levels of air pollution in cities disproportionately influence population health in low- and middle-income countries. 
Ms. Hudson brings more than 25 years of experience managing programs, developing coalitions, and building community capacity on issues including environmental health, climate action and resilience, sexual violence prevention, women's rights, and social justice. As director of programs and developments at the Public Health Institute of Western Massachusetts, she leads the coalition-building team and her responsibilities include resource development, planning, program developments, and organizational communication. She holds a master's degree from Harvard Divinity School.