Westfield State University Joins President Biden's COVID-19 College Vaccination Challenge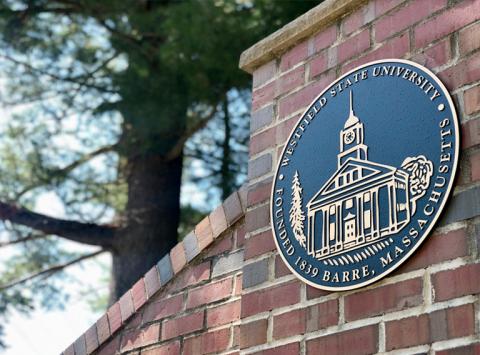 To Host Free Vaccine Clinic June 29; Open to Local Residents
WESTFIELD, Mass.—Westfield State University has joined President Joe Biden's COVID-19 College Vaccine Challenge, a joint initiative of the White House and U.S. Department of Education to help end the pandemic. Westfield State is one of more than 600 colleges and universities across the country to participate in the new effort.
Institutions participating pledge that they are committed to engaging its students, faculty, and staff; promoting their eligibility for and providing access to the vaccine; and organizing their communities to identify "Vaccine Champions" for these efforts.
In joining the COVID-19 College Vaccine Challenge, Westfield State furthers its commitment toward ensuring the continued health and safety of the campus and community—as well as that of the University's neighbors.
"Throughout the pandemic, Westfield State University has held the health and safety of the campus community and our host city as its top priority," said Interim President Roy H. Saigo, Ph.D. "Our 'Protect the Nest' program on campus has provided a steady influence toward that end. We are proud to join our fellow institutions and respond to the government's call to action in support of one another and the greater good so that we, as a nation, can put the pandemic behind us."
VACCINE CLINIC
As part of the Challenge's pledge for participants to provide access to the vaccine, Westfield State will host a free COVID-19 Vaccination Clinic Tuesday, June 29, 2021, from 10 a.m. to 1 p.m., in University Hall's Multipurpose Room, at 577 Western Ave. The Pfizer two-shot vaccine will be administered, and the second shot will be given Tuesday, July 20, 2021, from 10 a.m. to 1 p.m., in the same location.
Curative Health will run the clinic, which is available by appointment to all members of the Westfield State campus community as well as residents of the City of Westfield and surrounding towns.
To make an appointment, visit https://curative.com/sites/29914/walkup . 
For more information about the clinic, call Westfield State University Health Services at 413-572-5415.
ABOUT WESTFIELD STATE UNIVERSITY
Founded in 1839 by Horace Mann, Westfield State University is an education leader committed to providing every generation of students with a learning experience built on its founding principle as the first public co-educational college in America to offer an education without a barrier to race, gender, or economic status. This spirit of innovative thinking and social responsibility is forged in a curriculum of liberal arts and professional studies that creates a vital community of engaged learners who become confident, capable individuals prepared for leadership and service to society. For more information about Westfield State University, visit www.westfield.ma.edu,    www.twitter.com/westfieldstate, or https://www.facebook.com/WestfieldStateUniversity.
###
MEDIA CONTACT:  Lorraine U. Martinelle, communications officer | Westfield State University
lmartinelle@westfield.ma.edu