Westfield State University to present "Governing in 2022: Giving Voice to All," part of Community Conversations series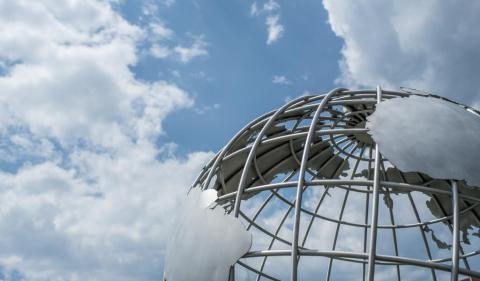 Westfield State University will present a panel of experts to discuss the political climate of the region in the third of a series of community conversations. "Governing in 2022: Giving Voice to All," will take place on April 7 at 4:30 – 6:00 p.m. at the Ely television studio.
President Dr. Linda Thompson will host a panel including elected officials, a community advocate and a university professor to explore whether constituencies are better served by more diversity in government. 
In November, Adam Gomez became the first Puerto Rican to be elected to the Massachusetts Senate with an uncontested win in the November elections. Gomez was guaranteed the post after winning a primary election, defeating five-term incumbent James T. Welch.
Also in Springfield, City Councilor Orlando Ramos prevailed in a three-way race for the 9th Hampden District seat vacated by Rep. Jose Tosado.
Blandford Town Administrator Joshua Garcia became the first Latino mayor of Holyoke defeating Michael J. Sullivan by a wide margin. At the time of his victory, Garcia said, "I just know my administration is going to be focused on bridging gaps in our neighborhoods, so that we can be sure we are building our community together."
The panel, including State Representatives Bud L. Williams and Orlando Ramos, Holyoke advocate Betty Medina Lichtenstein, Holyoke City Councilor At-Large Israel Rivera and Westfield State Professor Dr. Charles DeStefano will offer a conversation on how the political landscape has changed in the last thirty years and what we can expect moving forward.
Betty Medina Lichtenstein has led Enlace de Familias in Holyoke for over two decades before recently retiring. Enlace is a non-profit organization known for its commitment and advocacy on behalf of the Puerto Rican community. Ms. Lichtenstein became the first Puerto Rican woman elected to public office in Massachusetts when she joined the Holyoke School Committee in 1985. That commitment to better education was furthered when she became a founding member of the Holyoke Community Charter School in 2005. 
Israel Rivera is a newly-elected Holyoke City Councilor at Large and current graduate student in Westfield State's Master In Public Administration program. Rivera serves as Chair of the Public Safety Committee. He is a graduate of the Holyoke Public School system before getting degrees at both Holyoke Community College and the University of Massachusetts.
Rep. Orlando Ramos was born and raised in Springfield. Ramos' 9th district represents portions of Springfield and Chicopee. He is a graduate of Putnam High, Springfield Technical Community College, the University of Massachusetts, and just recently received his Master's degree in Public Administration from Westfield State. He was a license commissioner in Springfield before running for City Council and winning in 2013. He served as city council president for two years.
Rep. Bud L. Williams has represented the 11th Hampden District since 2017. He chairs the Joint Committee on Racial Equity, Civil Rights, and Inclusion and serves on the Ways and Means Committee. He is a member of the Massachusetts Black and Latino Caucus. Prior to running for state representative, Mr. Williams served twice on the Springfield City Council. In addition to receiving his undergraduate degree in education from Westfield State, he was the University's most recent recipient of the Distinguished Alumni Award.
Westfield State Professor Charles DiStefano has been with the University since 2017 and is the Director of the Master in Public Administration program. In addition to overseeing the MPA program, DeStefano teaches courses in political analysis and public management skills. His goal is to teach students how to effectively participate in American Democracy and to train the next generation of ethical, effective, and responsive public sector leaders.