Westfield State University raises record-setting fundraising total of more than $3.8 million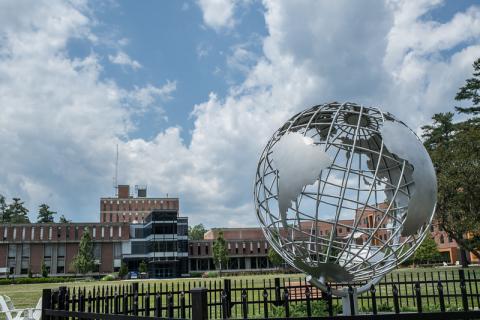 The Westfield State Foundation, the philanthropic partner of Westfield State University, concluded its Fiscal Year 2021 in June with more than $3.8 million worth of gifts and pledges received. This year's total marked a 40 percent increase over the University's previous high fundraising mark in 2018 and represent the largest total in the institution's history.
"We are enormously grateful to the thousands of alumni, individuals, foundations, and corporations who supported Westfield State students this past fiscal year," said Erica Broman, executive director of the Westfield State Foundation and the University's vice president for institutional advancement. "This commitment from the community and our alumni network allowed us to help our students through an exceptionally challenging year and lay the foundation for enhanced student resources. Westfield State continues to offer an excellent education that is accessible to all, as intended by our founder, Horace Mann."
The fundraising year was highlighted by a record-setting planned gift from the estate of Paul W. Dower, with $2.7 million received this year, and an estimated value of more than $3.5 million over the next five years, when a trust established by Mr. Dower will come to fruition. The gift supports two restricted funds, including the establishment of the Paul W. Dower Live Strong Scholarship Fund, which will reward high-achieving Westfield State students with an annual $10,000 scholarship for four years, beginning this fall.
The University also concluded its most successful Give A Hoot Day of Giving in April, raising $79,369 from 317 donors in a 24-hour period—a $35,000 increase from last year's total. Support of the Jerry Gravel Scholarship topped $100,000, a fitting tribute to the long-time Westfield State track and field coach and emeritus professor of movement science for whom the University's outdoor track is named.
"We appreciate the spirit and support of our valued donors and we promise to leverage their philanthropy to provide greater levels of affordability, accessibility, and inclusivity to our talented and deserving students from the Pioneer Valley and beyond," said Linda Thompson, DrPH, MPH, RN, FAAN, president of Westfield State University.