Westfield State's Interim Provost & VP for Academic Affairs Dr. Robert Kersting announces retirement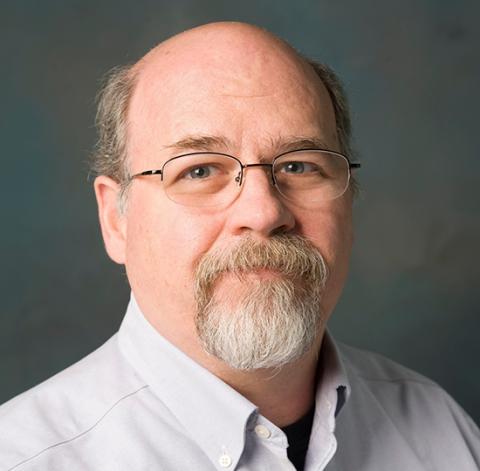 Westfield State University's Interim Provost and Vice President for Academic Affairs Robert Kersting, Ph.D., has announced his retirement, effective June 30. Dr. Kersting has served in his current interim post since July 2020. In addition to a year of service at the cabinet level representing the Division of Academic Affairs, Bob also served as a long-time professor in Westfield State University's Department of Social Work and as founding director of the University's Bachelor of Social Work (BSW) and Master of Social Work (MSW) programs. 
"Dr. Kersting's longstanding impact and commitment to the University has made an immeasurable mark on the success of our current and former students, as well as the social services profession in Massachusetts and throughout New England," said interim president of Westfield State University Roy H. Saigo, Ph.D.
According to Dr. Saigo, Dr. Kersting's work as chief academic officer over the last year in planning for the University's upcoming New England Commission of Higher Education (NECHE) accreditation, as well as ongoing enhancements to the University's student engagement, achievement, and retention measures, has been appreciated.
"Professor Kersting's ingenuity nearly 25 years ago inspired Westfield State's current highly-enrolled social work undergraduate and graduate degree programs," said Saigo, who explained that today, about 40 and 100 students graduate annually from its BSW and MSW programs, respectively. 
In 1996, social work was a concentration in the social sciences major and was housed in the Department of Sociology and Social Science. The academic major became its own department in the early 2000s.
Throughout his tenure, Kersting also provided valuable contributions to critical committees during his nearly 25 years at Westfield State. These include the Academic Policy Committee, Graduate Education Council, Science Center Building Steering Committee, Special Committee on University Planning, Campus Technology Committee, Institutional Diversity Advisory Committee, and the 2016–17 Provost Search Committee, among others.
Prior to Westfield State, he taught at Bridgewater State College, Eastern Connecticut State University, and Rutgers University's Graduate School of Social Work. Beyond his teaching experience, Kersting was a practicing social worker for 15 years.
Kersting's national professional affiliations include service on the Council for Social Work Education's (CSWE) Commission on Education Policy and the National Association of Social Work Massachusetts Chapter Board of Directors. He also serves as an accreditation site visitor for CSWE. His current areas of interest include social work practice with individuals and families, critical thinking, gerontology, and HIV/AIDS.
Kersting holds a Ph.D. in social work from Rutgers University in New Jersey, a Master of Social Work from Fordham University in New York, and a Bachelor of Arts in psychology, sociology, and social work from Hope College in Michigan. He resides with his family in Oxford, Mass.
Information will be forthcoming from the University regarding its plans for his successor for the provost and vice president for academic affairs role.