Academic Affairs Leadership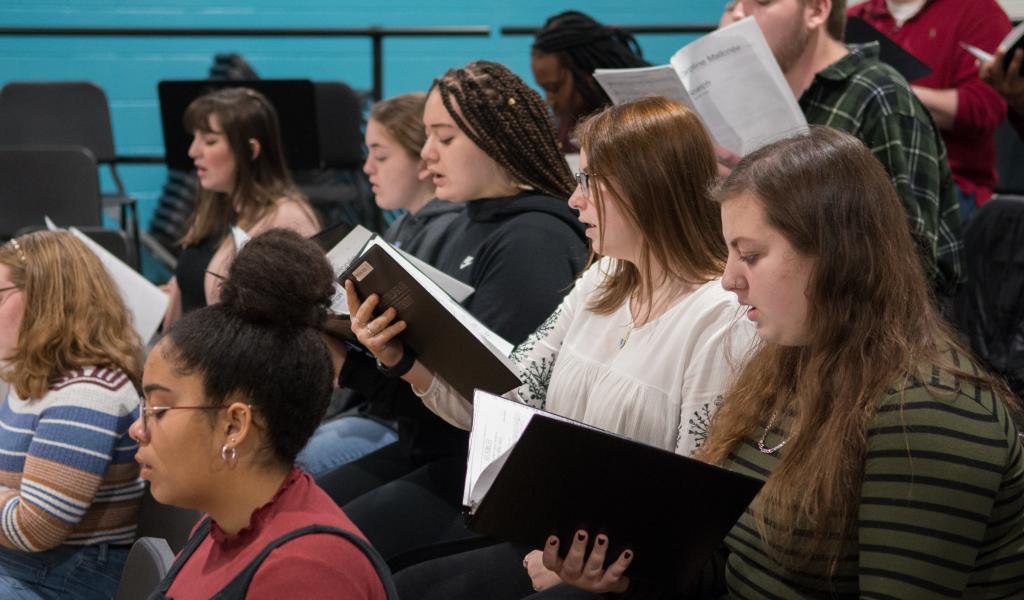 Provost And Vice President of Academic Affairs, Dr. Juline Mills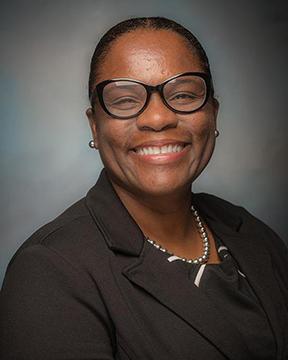 As the University's Provost and Vice President for Academic Affairs, Dr. Mills serves as the chief academic officer responsible for the overall excellence of the University's academic life and programs.
Dr. Mills is responsible for the University's four schools:
School of Business, Mathematics, Computing, and Sustainability
School of Criminology, Psychology, Social Justice, and Public Policy
School of Education, Arts, Communication, and Humanities
School of Health, Natural Sciences, and Human Services
as well as Ely Library, Academic Technology Services,
Institutional Research and Assessment, and the
Office of the Registrar.
Dr. Mills provides direction and oversight to the initiatives and activities of Academic Affairs including The Westfield State Experience, Westfield State's signature student success program, and The Westfield Promise, an early college partnership with local school districts; as well as academic support services including Academic Advising, TRIO, Urban Education, and Banacos Center.
Dr. Mills joined Westfield State in August 2018 as founding Dean to oversee the University's then-newly formed College of Education, Health, and Human Services, which includes comprehensive programs in criminal justice, economics and management, education, health sciences, movement science, sport and leisure studies, nursing, and social work.
In addition, she served as chair of Westfield State's University Efficiency Analysis Advisory Committee. The committee was convened to assess the institution's financial challenges and operational structure to suggest short- and long-term paths for improved cost and operational efficiencies. The committee identified more than $10.4m in savings and developed twenty-one data-informed strategic recommendations aimed at improving the long-term structural financial and operational strengths of the institution.

Prior to her arrival, Dr. Mills was a professor in the College of Business at the University of New Haven, where she also served as chair of the Department of Hospitality and Tourism Management, and chair and vice chair of the faculty senate receiving the faculty excellence in experiential education award. Dr. Mills has also taught at the University of Delaware and Purdue University. Collaborating on a 100+ scholarly works, her research into service sector technology applications and hospitality and tourism management has been widely presented and published.
Dr. Mills received a bachelor of science from the University of the West Indies in Jamaica, master of science degrees in computer education and cognitive systems as well as in hospitality management from the University of North Texas, and a Ph.D. in hospitality and tourism management from Purdue University with emphases in e-business and statistics.
Assistant Provost, Dr. Enrique Morales-Diaz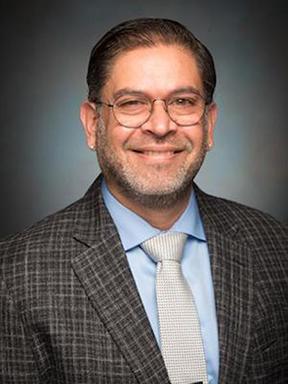 The Assistant Provost will collaborate with the provost on all planning processes for the division.  He will lead the Hispanic Serving Institution (HSI) efforts on behalf of the University and will collaborate with community colleges and other external groups to establish and strengthen pathways for new and transfer students.  He will work with academic departments to assist in the recruitment of an outstanding and diverse student body, both undergraduate and graduate, while building pathways for expanded access to higher education.  Dr. Morales-Diaz will also represent the provost in faculty hiring, will hear all MSCA Step One grievances, oversee processes to recruit and retain diverse faculty, manage the adjunct budget, and all HR issues pertaining to personnel in Academic Affairs.  Dr. Morales-Diaz is also part of the faculty evaluation process along with the Provost. Associate Deans will become part of the faculty evaluation process effective Fall 2022.
Dr. Morales-Díaz was the recipient of the Latino Scholarship Fund (LSF) of Western Massachusetts' Antonia Pantoja Award, which honors people who contribute to the Latinx community through research and education. The Award was presented in June 2021 during the organization's 30th annual awards ceremony.  The Latino Scholarship Fund of Western Massachusetts is a non-profit organization dedicated to putting higher education within reach of college-bound students in the region.
As the leader of Westfield State's initiative to become a federally recognized Hispanic-Serving Institution (HSI), Dr. Morales-Díaz chairs the University's Racial Equity and Justice Institute Team. The HSI designation is part of a larger commitment by Westfield State to address systemic racism and inequities on campus, such as in its policies and practices. It also supports its efforts to become a student-ready, relationship-centered campus community that is fluent in understanding all of its students' needs and that values their culture.
Dean Of Assessment And Accreditation, Dr. Brian Jennings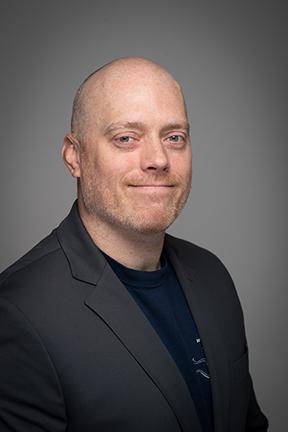 As the Dean of Assessment and Accreditation, Dr. Jennings will provide leadership, management, and implementation of a comprehensive academic affairs assessment program that supports the University's mission and strategic initiatives regarding the continued enhancement of teaching, learning, and student development. The Dean of Assessment and Accreditation promotes student learning outcomes and programmatic assessments that will inform and enhance academic decision making and ongoing quality improvement. Dr. Jennings oversees the Office of Accreditation, the Office of High Impact Practices, the Office of Grants and Sponsored Programs, and the Office of Institutional Research.
Dr. Jennings joined Westfield State University and the Department of Mathematics in 2010.  He holds an M.S. and Ph.D. in applied mathematics from the University of Michigan with a specialization in mathematical physics, and a B.S. in physics from John Carroll University.
Throughout his time at the University, Dr. Jennings has served in various leadership roles, including as department chair for three years, and as General Secretary and Moderator of the WSU MSCA chapter.  He has served in numerous university-wide committees, including serving as a member of the (University) Curriculum Committee and as chair for three years.  He chaired the Special Committee on Core Assessment, and served for a number of years on the Advisory Committee for Academic Planning (ACAP).  Dr. Jennings was also a faculty representative on the Presidential Search Committee. 
Associate Dean Of The School Of Health, Natural Sciences, And Human Services, Dr. Ziblim Abukari
As the Associate Dean of School of Health, Natural Sciences, and Human Services, Dr. Abukari oversees the Departments of Biology, Chemical and Physical Sciences, Environmental Science, Health Science, Nursing and Allied Health, Social Work, and Sports Medicine and Human Performance.
Since he joined Westfield State University, Dr. Abukari has served the University in various capacities. This includes serving as the director of the Bachelor of Social Work (BSW) program for three years and chairing several department committees. At the University level, Dr. Abukari has been a member of the Curriculum Committee (CC) on two occasions and the Academic Policies Committee (APC) in which he has served continuously for nearly ten years.  Currently, Dr. Abukari is a member of the New England Commission of Higher Education (NECHE) subcommittee (Standard 4) working toward the university's reaccreditation in 2023. Dr. Abukari is also leading the Social Work Department's undergraduate social work program's self-study toward its reaffirmation in 2022. Dr. Abukari has provided leadership and administrative oversight of the BSW program, competency-based education, student access and success, and academic compliance with accreditation standards.
Dr. Abukari has extensive experience in curriculum development, and assessment of student learning outcomes. He has over 10 years of experience teaching graduate and undergraduate courses in social work and social science research, statistics, human behavior, and the social environment.  A frequent presenter at national conferences, Dr. Abukari's research focuses on academic outcomes of youth from high-risk environments, international social work, and more recently, decolonization of social work education in Africa. Dr. Abukari proudly serves as a commissioner on the Council on Social Work Education's (CSWE) Commission on Educational Policy.
Associate Dean of The School Of Criminology, Psychology, Social Justice, and Public Policy, Dr. Gabriel Aquino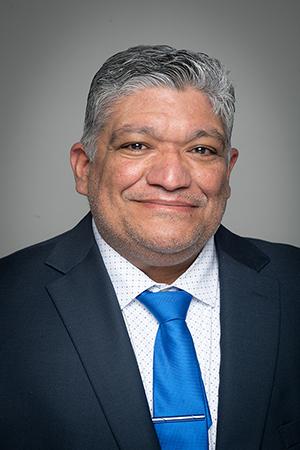 As the Associate Dean of School of Criminology, Psychology, Social Justice, and Public Policy, Dr. Aquino oversees the Departments of Criminal Justice, Ethnic and Gender Studies, Political Science, Psychology, and Sociology, Hispanic, Liberal and Interdisciplinary Studies.
Dr. Aquino has been a part of the Westfield State community for 14 years.  He has served as Chair of the Department of Sociology for six years.  In this capacity, Dr. Aquino has collaborated in the development of a 2+2+1 Associate Degree, Bachelors, and MPA program for Springfield Technical Community College Urban Studies Program, the Westfield State University Sociology and Regional Planning Programs, and the master's in public administration Program.  In addition, Dr. Aquino also developed a track for students, collaborating with the Holyoke Community College LatinX Studies Program, and the Ethnic and Gender Studies and Spanish Programs, and the master's in public administration Program at Westfield State University.  In connection to the latter, Dr. Aquino taught a learning communities class for Holyoke Community College. 
Dr. Gabriel Aquino earned his Ph.D. in Sociology from the University at Albany with a focus on Work and Occupations, and Race and Ethnicity.  He holds an M.A. in Latin American and Caribbean Studies from the University at Albany as well.  In addition, Dr. Aquino earned a Certificate of Graduate Study in Urban Policy and a Certificate of Graduate Study in Demography, both from the University at Albany.  He recently earned a Certificate of Graduate Study in Gerontology from the University of Massachusetts, Boston.  Dr. Aquino holds a B.A. from the University at Albany, double majoring in Latin American and Caribbean Studies and Political Science.
Associate Dean of The School Of Education, Arts, Communication, and Humanities, Dr. Sabine Klein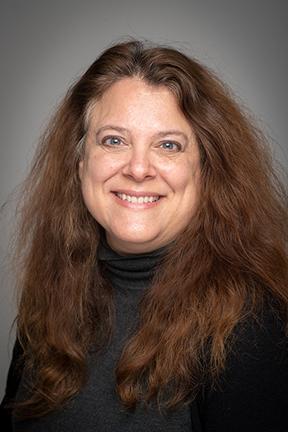 As the Associate Dean of School of Education, Arts, Communication, and Humanities, Dr. Klein oversees the Departments of Art, Communication, Education, English, History, Music, Philosophy and Theatre Arts.
Dr. Klein has been teaching in the English Department and the Theatre Arts Program at Westfield State University since 2004. For the past 7 years, she has served as the Coordinator of the Theatre Arts Program and taught courses focused on drama and theatre history. She directs plays and musicals on campus and helps produce and organize the stage performances of the Theatre Arts Program.
Dr. Klein earned her PhD in Theatre from The City University of New York Graduate School and University Center. Dr. Klein spent a year of her doctoral studies at the Graduate Program in Theatre at the University of Mainz, Germany. Her research interests have centered around the working conditions of women in German theatre history of both the early 20th century and the 18th century. Her work about early images of America and Americans in German drama appears as a chapter in The American as Foreigner on Stage: Portraits of the United States in International Drama. Dr. Klein has presented about the theatre work of eighteenth-century German actress-manager Caroline Neuber at numerous conferences, including the German Studies Association, the Northeast American Society for Eighteenth-Century Studies, New England Theatre Conference, Northeast Modern Language Association, and the American Society for Theatre Research.
 Dr. Klein served two terms as President of the Board for the New England Theatre Conference between 2011 and 2017 and served as Chair of the College and University Division of the board from 2007-2009. In these roles, she helped oversee the publication of The New England Theatre Journal, planned annual conventions and scholarly panels, and helped oversee board development, elections, and by-laws revisions. Dr. Klein has served on several Westfield State University committees including the Special Committee on University Planning, the Long-Range Planning Committee, the Promotion Committee, and the Honors Advisory Committee.
Associate Dean Of The School Of Business, Mathematics, Computing, And Sustainability, Dr. Rebecca Morris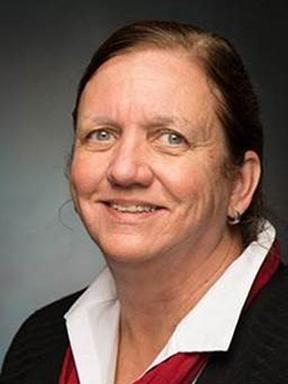 As the Associate Dean of School of Business, Mathematics, Computing, and Sustainability, Dr. Morris oversees the Departments of Accounting and Finance, Computer and Information Science, Economics, Geography, Planning and Sustainability, Marketing and Management and Mathematics.
Dr. Morris joined Westfield State in August 2015 as an assistant professor of Management.  She has served as the chair of the Economics and Management Department since 2019, which included Economics, Accounting, Finance, Management, Marketing and ROTC.  She earned tenure in 2019 and was promoted to Professor in 2020.  She taught strategic management, international business, and leadership courses.  Previously, she was a professor in the College of Business Administration at the University of Nebraska at Omaha (UNO) where she taught undergraduate and graduate courses in strategic management, international management, and information systems.   She supervised 22 international consulting projects in the UNO Executive MBA Program.  These projects included industries such as agriculture, financial services, food and beverage manufacturing, transportation, banking, and home healthcare in 19 different countries.  Sponsoring clients included small businesses and four Fortune 500 firms.  Dr. Morris while at UNO was also responsible for the university strategic plan.
Dr. Morris has published research in the areas of strategic decision making and effective pedagogy.  Her published teaching cases on Nike, GlaxoSmithKline, Abbott Labs, Lululemon, and Kodak have appeared in more than 20 strategic management and international business textbooks.  She is the Editor-in-Chief for The CASE Journal, serving in that role since 2016.  Dr. Morris authored text on case research, writing and teaching (Emerald Publishing) is forthcoming in 2022.
Dr. Morris received a Bachelor of Science in biology from Creighton University, a Master of Business Administration (MBA) from Creighton University, and a Ph.D. in business administration from the University of Nebraska-Lincoln with emphases in strategic management, investments, and management information systems.  Her dissertation focused on the design of decision support systems to improve strategic decision making.
Azanda Seymour, Ed. D., Executive Director
Center for Student Success and Engagement,
Scanlon Hall
The Center for Student Success and Engagement (CSSE) was created to address the "Big Three" outcomes of the Massachusetts Department of Education's Vision Project: to boost college completion rates, close the achievement gaps, and attract and graduate more students from underserved populations. However, CSSE has expanded and undergone some changes since its inception.
The goal of CSSE is to increase the persistence and retention of Westfield State students, serve as the home of academic student support services and resources already provided by the University.  CSSE aims to provide students with well-rounded support, streamline processes, and create a space for collaboration between faculty, staff, and students.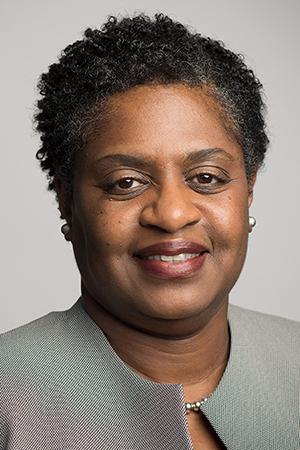 Monique Lopez, Ph.D., Registrar
Registrar's Office,
Scanlon Hall, Second Floor
The Office of the Registrar manages the maintenance and integrity of all undergraduate and graduate student academic records, the approved curriculum, the creation and maintenance of course schedules, all areas of student registration, and the recording and reporting of grades, graduation clearance, and compliance with FERPA regulations. The office establishes and maintains the processes for the equitable and consistent administration of policies and procedures as they relate to registration and academic record keeping. It also provides data reports regarding student enrollment and academic achievement; evaluates and recommends new software and technologies, and implementation of software. 
Tom Raffensperger, Executive Director
Ely Library,
Ely Campus Center
Joseph B. Ely Library supports the curricular, research, and community-building activities of the University through the effective and efficient provision of information resources, services, and instruction in a supportive learning environment. Our staff and Librarians are committed to student-centered academic support. The Library prioritizes creating and maintaining a safe space for all community members, and librarians have focused on the collection of materials that support the university's goals in diversity, equity, and inclusion. Librarians teach over 200 course-integrated instruction sessions each year along with instructional faculty.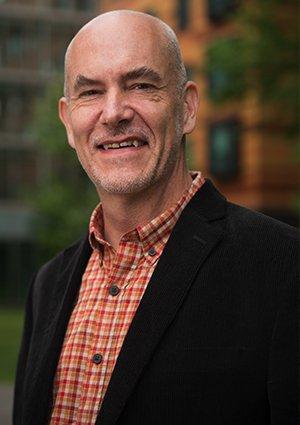 Jessica Holden, D.N.P., Executive Director
Nursing and Allied Health 
Wilson Hall 216
The mission of the Westfield State University Nursing Program is to prepare nursing graduates who are skilled in promoting or maintaining health by delivering  skilled, compassionate, client-centered care to individuals, families and communities  utilizing cultural and ethical understanding and  demonstrating leadership and life-long inquiry. In keeping with this mission, the Department of Nursing will offer an accredited baccalaureate program within the context of a scientific foundation and breadth of a liberal education leading to a professional nursing degree. Excellence in teaching, productive scholarship, and contributions to the nursing profession and the community will be evidenced.
The Department will prepare graduates as generalists in nursing who can assume a broad spectrum of nursing roles in the health field. Upon completion, graduates will be eligible to write the NCLEX examination for licensure as a registered nurse.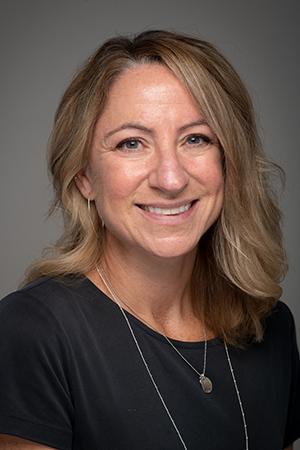 Megan Kennedy, Ph.D., Executive Director of Educator Preparation, Accreditation and Outreach
Scanlon Hall
The Office of Teacher Education, Licensure and Outreach includes the Center for Teacher Education which is a registered Institution of Higher Education Professional Development provider with the Massachusetts Department of Education. 
Educator preparation at Westfield State has been a vital and integral part of Westfield State University since Horace Mann founded the institution in 1839 as the Westfield Normal School. It is Horace Mann's philosophy that we continue to embrace: to welcome all students—regardless of fortune, ethnicity, gender, or religion. This remarkable heritage, is embodied by our Education Department.  National accreditation by AAQEP continues the affirmation of Westfield State University's longstanding tradition of excellence in teacher preparation for the Commonwealth of Massachusetts and region.
The Westfield State Education Department's teacher education program is designed to prepare educators to teach effectively within a democratic society. Its mission is informed by six pillars: critical engagement with diversity, social justice, community building, scholarship, and reflective practice. Program coursework and field experiences provide students with the understanding, knowledge, and skills that will enable them, as teachers, to engage with diversity and issues of equity, build inclusive learning communities, embrace the scholarship of teaching and learning, and adopt a reflective practitioner mindset. These principles—which undergird the Teacher Education program—set expectations that are essential for those who will teach in K–12 schools and collectively are needed to provide the foundational knowledge for Westfield State students to become effective, caring, and equitable teachers.