Westfield State University Day Of Service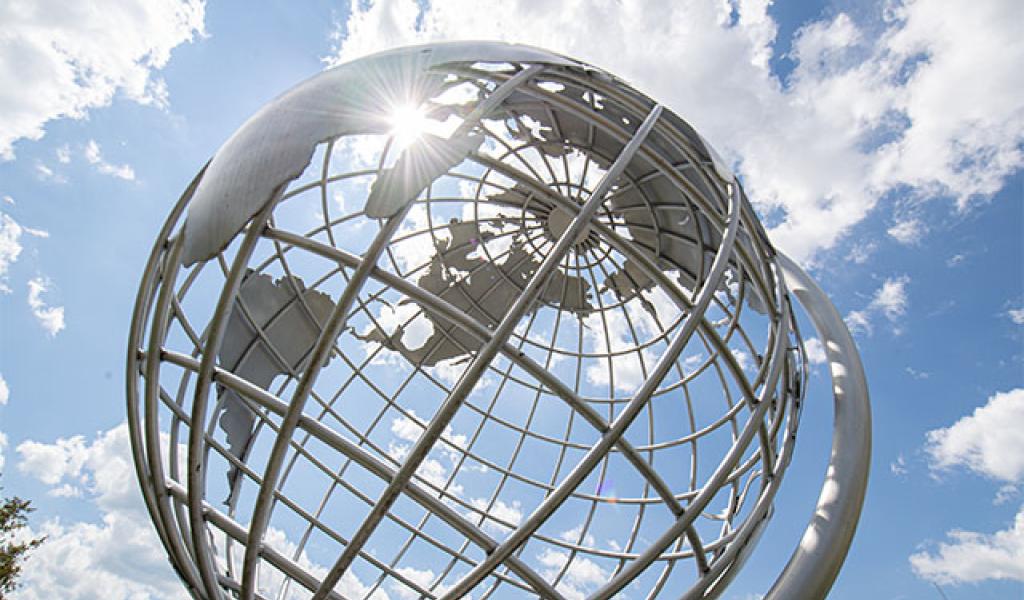 Tuesday, October 18, 2022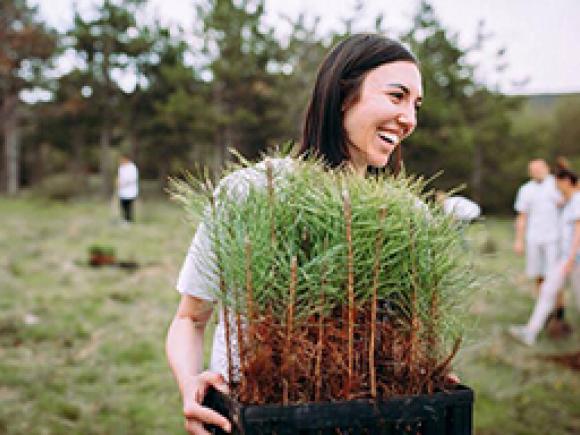 As a step toward living our mission here at Westfield and to help make our campus and our community stronger, Academic Affairs, with the much-appreciated help of other University Divisions, is planning the first WSU Day of Service on October 18, 2022. This will be the first Day of Service in what is planned to be an annual event for the University.
We are encouraging students and faculty to set aside October 18 to perform community service on or near the WSU campus and help with a series of events listed below. Faculty are welcomed to substitute participation in these service programs for their class time, to offer extra credit for their students to participate, or to bring their classes to the events to help.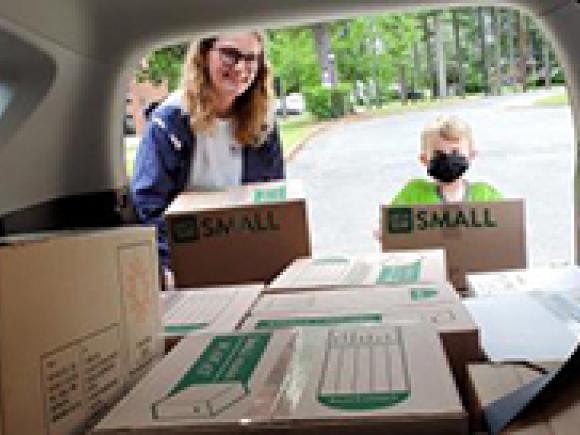 Students who attend 6 hours helping out at the service workstations and/or the discussion panel listed will be eligible for a Service Certificate from the University. Sign-In sheets at the various stations will be used to keep a record of the names and times of students participating in volunteer stations.
Below is the current list of service stations and projects, and we expect more will be added in the next couple of weeks. Some of the stations involve donation collections throughout the month of October, but all the scheduled service times are for Tuesday, October 18.
Reverse Trick or Treat – Bates Hall North Entry (10:00am-2:00pm) Students, faculty and staff are invited to donate bags of wrapped candy, kids' costumes, and trick or treat bags for local families and to help organize items for distribution to families. Donation collection ongoing now until Oct. 18 in Wilson 111. Donation items needed: Wrapped Candy, Trick or Treat Bags, Kids Costumes.
Voter Registration – 3 locations: Bates, Ely and Dower. Computer stations for voter registration. Help us raise the number of registered voters on our campus!

Bates Hall North Entry (10:00am-2:00pm)
Ely Campus Center 1st Floor Lobby (11:00am-5:00pm)
Dower Center For The Arts 190 (10:00-1:00pm)

Work in the WSU Community Garden - behind Horace Mann (9:00am-12:00pm) The WSU Community Garden supports local food banks with produce. Come help mulch and set up the garden for winter. Wear clothes and shoes you can get dirty and work in.
Breast Cancer Awareness -- Ely Campus Center, Lower Level, Dunkin Donuts Lobby (3:00-5:00pm) Make and distribute ribbons, sign up for Relay for Life; Learn about breast health with models that help show how to search for lumps.
Beautify our Campus  – Forest Clean-Up (11:30 am) Meet at Davis Hall
Beautify our Campus – Planting and Painting (11:00am) Meet outside the Trades Building (Facilities Building) located between Ely Campus Center and the Dining Commons, on the side facing the campus green. Planting flower bulbs and painting rubbish barrels. Wear clothes and shoes you can get dirty and work in.
Food Donation/Tower Building Competition – Wilson Hall - In front of main doors (10:00am-12:00pm). Up to 12 teams can compete. Prizes will be given for the tallest and the most creative towers built with food donation items. Boxes will be placed in classroom buildings for donation of can and boxed food items beginning October 1. Food items will be donated to Common Goods Food Pantry and the Boys and Girls Club of Greater Westfield following the event. To sign up your team and get list of requested food items, email Associate Dean Rebecca Morris at rmorris@westfield.ma.edu. (In case of rain, event will move inside Nettie Stevens Lobby)
Puerto Rico Hurricane help station – Mod Hall 104 (1:00pm-3:00pm) Donation station packaging items and accepting cash donations for Puerto Rican Hurricane relief (Red Cross). Donation collection ongoing now until Oct. 18 in Wilson 111. Donation items needed: Water Purifiers, Filters, Solar Lamps, and First Aid Kits.
Domestic Violence Shelter help station – Mod Hall 104 (1:00pm-3:00pm) Packing donated items for domestic violence Go Bags. Donation collection ongoing now until Oct. 18 in Wilson 111. Items needed: Backpacks, travel-sized toiletries (shampoo, conditioner, toothpaste, sealed toothbrushes, deodorant), cleaning wipes, socks, phone chargers, gift cards for Walmart or other multi-department store, cash cards, tampons, diapers, hats, mittens, blankets, notepads, and pens. To benefit survivors with Hilltown Safety at Home. For questions on this, email Kimberly Miller at kjmiller@westfield.ma.edu.
Create Care Cards for Elderly – Dower 190 (10:00am-1:00pm) Make kindness cards for residents of local senior homes and soldiers' homes.
Drunk Driving Goggles – Forecourt of the Public Safety Building (12:00-2:00pm) This is an interactive, hands-on station to learn the risks of impairment (alcohol and other chemicals). (In case of adverse weather, in the Nettie Stevens 1st floor lobby)
Blood Typing --  Ely Hall Main Door Lobby (10:00am-2:00pm) Come learn your blood type.
Stanley Park clean-up.

Meet at 12pm at Stanley Park office.

 This will run from 12:00 - 3:00 pm. To reach the Stanley Park office, e

nter through Gate 1 or walk across the athletic field to the back to see 3 white buildings. The small building is the office.

  

If driving, enter at Gate 1, follow the roadway around to the back where the 3 buildings are located and park in our employee parking area.

 

Water and snack will be provided.

 

Service learning projects in downtown Westfield (9am-12pm) organized by the Honors Program and Career Center. Sign-ups will be available for multiple downtown locations.
Day of Service Panel Discussion (3:30-4:30) Get a chance to speak to members from the Peace Corps, Americorps, Teach for America and City Year to learn about opportunities for service placements post-graduation. Location TBA.
We are looking for volunteers to help organize and people the support stations on our Day of Service! If you are interested in helping, please sign up via the buttons above or below:
Sign up to Volunteer Here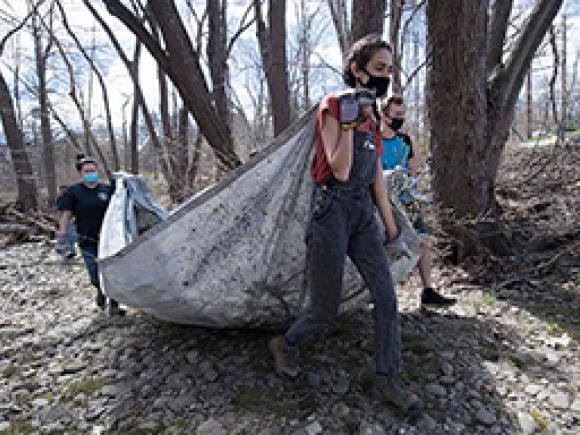 Thank you for doing what you can to make our Day of Service a success! We hope to have the entire campus come together in a community-wide effort.
We will be sending out more detailed information and listing additional stations in the days and to come!  Meanwhile, if you have additional ideas and suggestions, please reach out to Dr. Sabine Klein, Associate Dean of the School of Education, Art, Communication, and Humanities at sklein@westfield.ma.edu.