First Year Student Programs
Time to become an OWL!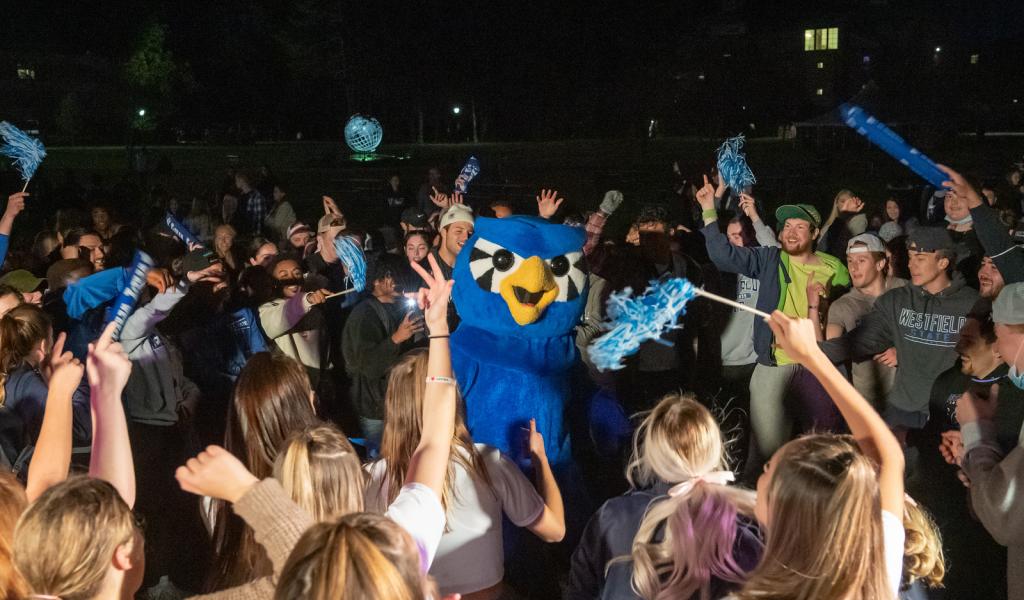 Welcome to Westfield!
The New Student Orientation program is designed to be your official welcome to life at Westfield State University.
Whether you decide to commute or live on campus, are coming to Westfield State with a few college credits in place, have decided on your major or are taking time to explore your options, our program is designed to help you learn about your new home away from home. Orientation will give you the opportunity to meet other incoming students, administrators, faculty and staff, and make sure you make a connection here at the University.
You will be led through the program by an energetic Orientation Leader, who will be with you every step of the way as you attend sessions to learn about important campus resources and get a feel for the Westfield State University community.
What should I expect?
As an incoming First Year student, there is a lot of information that is sent your way and many tasks that you are expected to complete. Our team is here to help you navigate through all of it. Please use the sections below to learn more about the four different onboarding experiences that you will participate in to help you succeed as an Owl. 
Experience 1: Academic Orientation

Our first step in welcoming you to our community is to give you an understanding of the academics.  After all, our shared goal is to provide you with the degree that will shape your future.  Becoming a member of our community of learners means understanding the many ways your academic pursuits will be supported.  Our Orientation to Academics is intended to provide you with the opportunity to learn about being a student at Westfield State University.    

There will be 4 Student Sessions to choose from:

Session A: June 12th
Session B: June 13th
Session C: June 22nd
Session D: June 23rd

To register for your session of choice, please use the registration form below. The form will be active beginning May 1st at 9:00 a.m..
Experience 2: Online Orientation and Summer Communications

The Online Orientation was developed to get you all the important information about our University. This program is a pre-made module that you will access with your University login. You can complete this program wherever you are comfortable and on any electronic device (Laptop, tablet, or phone). Our program will introduce you to most of our campus departments, and hopefully get you thinking about your Westfield State Experience.

All of your online components can be completed on our Student Engagement Platform, Presence. You will be able to see your content beginning June 1st. 

Summer Communication is a priority of the New Student Orientation Team. Each week, all incoming students should expect to receive a weekly email from our office with updates, tasks to complete, introductions of University Departments, and items to be watching for in the mail. Orientation Leaders will also send information out their students groups throughout the summer and are available for questions from students at any time. Checking your University email account is imperative to your successful transition into Westfield State University. 
Experience 3: New Student Orientation Program

Welcome to the Main Event. The official New Student Orientation Program.

First-Year Student Welcome Day is Friday, September 1st. Residential Students will move-in to the Residence Halls and Commuter Students are invited to join us for the day's events. There will be activities on the green, a welcome back resource fair, University Cook-Out, official Welcome Session, and more!

From September 2nd - 4th, First-Year students will participate in a three-day orientation program focused on student engagement, social programming, college readiness, and academic success. Students will also receive mandatory trainings on Diversity, Equity, and Inclusion, Sexual Assault Prevention, Alcohol Safety, and others. 

All students are required to participate in New Student Orientation. Session attendance is tracked for all students.