Transfer Student Transitions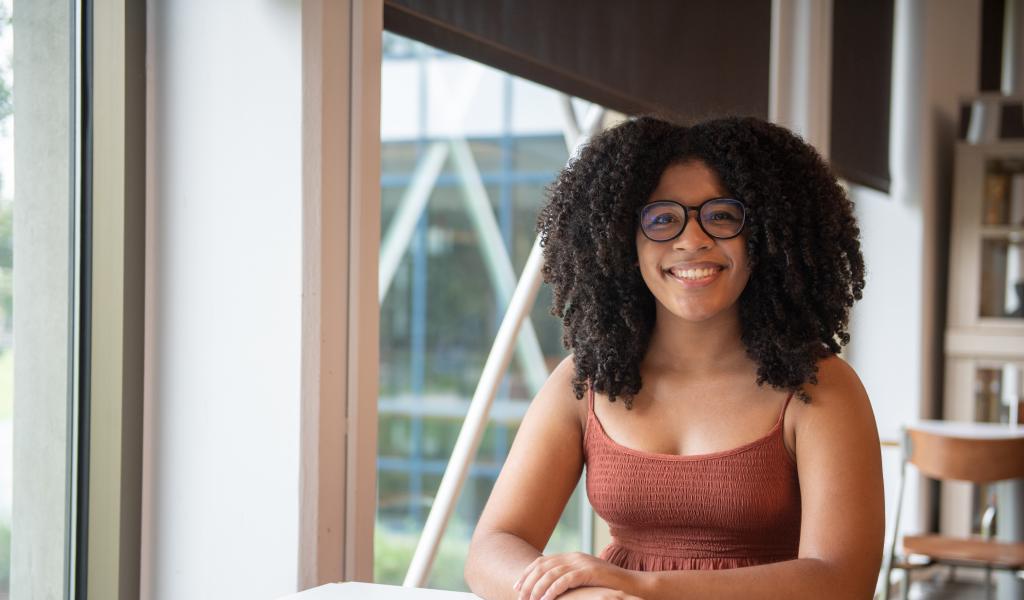 Welcome Transfer Students!
We are excited that you have decided to join the Westfield State Community to continue your degree!
Whether you decide to commute or live on campus, have decided on your major or are taking time to explore your options, attended another 4 year institution or a community college, our program is designed to help you learn about the differences between your previous institution and Westfield State. We understand that you have already experienced college, and that each transfer student has different reasons for making a change. Our Transfer Orientation programs are designed to give you the opportunity to meet other incoming students, administrators, faculty and staff, and make sure you make a connection to your new University.
You will be led through the program by an Orientation Leader, who will be with you every step of the way as you attend sessions to learn about important campus resources, and get a feel for the Westfield State University community. They will be your resource as you transition out of your old institution and into ours. 
Transfer students are also encouraged to let parents, family members, and other allies know that we offer a Champions Program. Information about our program and our Champions Network can be found on our Champions Page. 
We look forward to connecting with you, and hope to build even more excitement for when you arrive at the start of your first semester at Westfield State University!
Please use the sections below for more information. 
What should I expect?
As an incoming Transfer Student there is a lot of information that is sent your way and many tasks that you are expected to complete. Our team is here to help you navigate through all of it. Please use the sections below to learn more about the four different onboarding experiences that you will participate in to help you succeed as an Owl. 
Experience 1: Academic Advising

We are currently hosting one on one appointments with our transfer students regarding advising and course registration for Fall 2022. You should expect to receive instructions for making an appointment from the Office of Academic Advising and Transfer Transition. 

If you don't have information and would like to know more about the process, please email Brittany Garand at bgarand@westfield.ma.edu. 
Experience 2: Online Resource Course

As a Transfer Student, you are likely already aware of the different support offices available on a college campus. This course highlights the offices Westfield State Provides. The Online Module was developed to get you all the important information about our University. This program is a pre-made module that you will access with your University login. You can complete this program wherever you are comfortable and on any electronic device (Laptop, tablet, or phone). Our program will introduce you to your Orientation Leader, provide information about most of our campus departments, and hopefully get you thinking about your Westfield State Experience. Here is a preview of the sections you will complete:

Welcome
Academics
Student Support Services
Student Life
Technology and Student Success Systems
Community Expectations
Financing Your Education
 Next Steps
Experience 3: Summer Socials and Communication

Summer Socials provide an opportunity for students and Champions (parents, families, or student supporters) to meet one another, as well as current students, staff, and recent alumni. The evening includes a networking hour, a welcome presentation, activities for students, student billing and financial aid session for Champions, and informal socializing. Don't forget to grab your Welcome to Westfield State kit before leaving!

June 15th at Westfield State University
June 21st at Westfield State University
June 28th at the DCU Center in Worcester

All events will take place from 5pm - 8pm. 

Register for one of the events at this link: SUMMER SOCIAL REGISTRATION

Summer Communication is a priority of the New Student Orientation Team. Each week, all incoming students should expect to receive a weekly email from our office with updates, tasks to complete, introductions of University Departments, and items to be watching for in the mail. Orientation Leaders will also send information out their students groups throughout the summer and are available for questions from students at any time. Checking your University email account is imperative to your successful transition into Westfield State University. 
Experience 4: Transfer Student Orientation

Welcome to the Main Event. Your official Orientation Program.

First-Year Student Welcome Day is Friday, September 2nd. Residential Students will move-in to the Residence Halls and Commuter Students are invited to join us for the day's events. There will be activities on the green, a welcome back resource fair, University Cook-Out, official Welcome Session, and more!

From September 3rd - 5th, Transfer students will participate in a three-day orientation program focused on student engagement, social programming, college readiness, and academic success. Students will also receive mandatory trainings on Diversity, Equity, and Inclusion, Sexual Assault, Alcohol Safety, and others. 

All students are required to participate in New Student Orientation. Session attendance is tracked for all students.