Skill-building experiences coupled with a knowledge base in essential concepts and theories in the field of public relations.
Graduates are able to successfully plan, implement and evaluate communication programs directed toward relationship building between organizations and their publics. 
Our curriculum balances theory and practical experience, bolstered by foundational principles in ethics, diversity, and intercultural communication.
Opportunities:
Personal, one-on-one faculty advisers
On-site television studio, radio station, student newspaper
Internships locally and in Washington, D.C.
Exceptional alumni networking
Communication Club and Television Club
Alumni Career Paths:
Media Relations Director
Sports Communication Specialist
Social Media Manager
Campaign Director
Public Health Advisor
Digital Marketing Specialist
Requirements
Program Description

The Public Relations concentration focuses on the knowledge and skills required to develop and maintain mutually beneficial relationships between organizations or individuals and their publics. Students learn the skills, concepts and theoretical background to enable them to plan, implement and evaluate communication programs directed toward relationship building.
Requirements for the Communication Major - 45 Credits

Required Major Core - 27 Credits

Note:

STUDENTS MUST ELECT ONE OF THE FOLLOWING CONCENTRATIONS. In addition to the required courses for each concentration, students are required to take electives, one of which must bear a COMM designation. If the concentration requires three or more electives, one of the remaining electives may be chosen from the approved elective list from any of the other concentrations.
Public Relations - 18 Credits
Additional Graduation Requirements
Learning Outcomes
The Communication Department prepares students to be well-informed, responsible citizens and creative and ethical communication practitioners. The department is unique in offering this balance of theory and practice, which is manifest through our courses, our widely respected internship program, and our students' involvement in a wide and diverse variety of campus and community organizations.
From the local to the global level, our students and graduates apply their knowledge and skills to pursue further knowledge, establish professional careers, and improve their communities.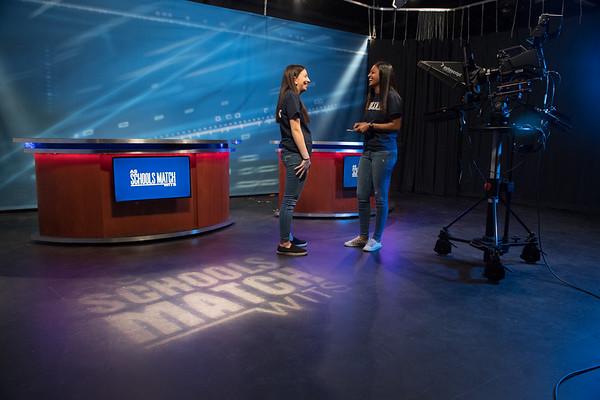 Related Clubs & Organizations
Communications Club

The primary purpose of the Communications Club is to participate in, assist with, and provide others with social interaction.
Marketing Club

The primary purpose of this organization shall be to advance and promote understanding of important marketing issues among members.