Become an expert in public administration and earn your MPA degree.
An MPA degree is the government and nonprofit equivalent of an MBA for business. Earning your Master of Public Administration degree will help you develop the leadership and management skills essential for a successful career in local, state, or national public service. 
You'll learn how to lead employees and volunteers; navigate political systems to obtain agency support from elected officials; interact with government, nonprofit, and private partners; engage diverse populations; and more. You will also develop relationships with a diverse community of MPA faculty and students who are active in their communities, helping you build a professional network that will last throughout your career. 
Available concentrations: 
Non-Profit Management 
The Master of Public Administration, Non-Profit Management concentration provides you with both theoretical and practical knowledge to manage a successful non-profit organization. Special emphasis is given to organizational design, strategic planning, human resource concerns, marketing, and fundraising. This concentration will prepare you for leadership roles and a rewarding career in the non-profit sector. 
Public Management 
The Master of Public Administration, Public Management concentration provides students with the knowledge and skills necessary for administering public agencies and programs. 
Courses are taught by faculty with expertise in public management, public budgeting issues, public policy analysis, program evaluation and implementation, human resource concerns, urban planning, and administrative law. Plus, regional economic and administrative concerns are addressed in courses like "Managing Towns and Cities" and "The Regional Economy of New England." 
Criminal Justice Administration
The Master of Public Administration, Criminal Justice Administration concentration provides you with the advanced theory and practical skills necessary to confront and help resolve the complex problems associated with the American criminal justice system. This concentration offers both general and specialized courses taught by full-time and adjunct faculty in the Criminal Justice Department.  
Public Healthcare Administration 
The Master of Public Administration, Public Healthcare Administration concentration will help you develop sought-after occupational skills in health services, including budgeting, program development, performance management, research, strategic planning, and written communication. Courses are taught by full-time faculty and by adjuncts with expertise in public healthcare management, leadership, and policy.  
The concentration is designed for individuals who: 
Are healthcare managers who seek advanced learning in the study of management and leadership; 
Are employed in a nonprofit or government health services organization and are preparing for a career in healthcare administration; and/or 
Lack prior healthcare experience but want to prepare for a management position in this growing industry. 
Program Highlights
On campus, online, remote, or hybrid 
Choose from four concentrations
36 credits
Complete in as little as 2 years 
Become an expert in public service and nonprofit work.
Earn your MPA degree and make a lasting impact in your community, region, and the world.
An MPA degree that meets the unique demands of the industry and your schedule.
Job-ready 

The Master of Public Administration program provides a quality graduate degree that prepares you for workforce needs, skill set requirements, and industry best practices in the public service sector. 

Interdisciplinary approach 

Our MPA degree is an interdisciplinary program housed in the Department of Political Science and supported by faculty in the Biology; Communications; Criminal Justice; Economics and Management; Geography, Planning, and Sustainability; Nursing; and Sociology departments. 

Fits your schedule 

All classes are offered on weekdays during the evening, with many hybrid, remote, and online courses offered throughout the program. Classes are also offered year-round during our Fall, Spring, and Summer semesters, so you can earn your MPA degree when it works best for you. 
Program Details
Program Mission

The MPA program prepares students to find their own paths that embrace public sector leadership and management challenges and seek solutions that are equitable, inclusive, ethically and factually sound, and respect democratic values. 
Program Vision

A caring public sector workforce with strong character and the appropriate knowledge and skills to work with their communities to advance the collective good. 

Values:  

Student centered.  
Regionally and community focused.  
Development of professional relationships with faculty, peers, and alumni.  
Multiple tracks and customizable program to meet student professional goals.  
Theoretical knowledge and practice-based application. 
Learning Outcomes

A deep understanding of the nature of public administration and its function within the American political system; this includes a knowledge of the process by which public policy is created and implemented at the local, state, and federal levels of government. 
Advanced knowledge of the principles, theories, and practices related to directing a complex public sector organization, specifically related to: 

organizational behavior and leadership, 
community engagement, 
budgeting and public finance, and 
the legal environment affecting public sector management. 

Development of the organizational and managerial skills necessary to direct a complex public organization, including: 

skills critical for successful human resources management of a diverse workforce, 
strategic planning and problem-solving skills, 
quantitative and qualitative program evaluation techniques, and 
interpersonal skills and an understanding of group dynamics. 

Quantitative and qualitative research competencies relevant for public management. 
The ability to identify and address ethical issues affecting the public sector.
What can you do with a master's in public administration?
Your MPA degree will prepare you for a rewarding career working in the public service sector. Your specialized skills and industry knowledge will allow you to work in positions such as:
City, county, state, or federal administrator 
Urban or regional planner
Fundraising manager
Social or community service manager
Health services manager
Political scientist or analyst
Community relations manager
Advocacy director
Grant administrator
Get big school features with small school advantages. 
We offer high-quality academics, unique learning opportunities, and a gorgeous campus—and we have small classes, accessible faculty, and one-on-one support.    
You'll join fellow motivated students ready to make the most of the college experience through active participation. Become part of a caring and committed community that understands and embraces the bridge between academic study and civic responsibility. 
92%+

of faculty hold doctorates 

84%

of grads are employed in their field 

Community engagement opportunities

Early Entry Program available for MPA 
Expert faculty with diverse specialties
The Master of Public Administration program utilizes an interdisciplinary approach, giving you access to expert faculty across a wide variety of departments and subject areas. Your professors and adjuncts are full-time educators and passionate about helping you succeed in the public service sector. Plus, small class sizes mean you'll have easy access to faculty one-on-one, as well as plenty of opportunities to collaborate and network with your fellow students.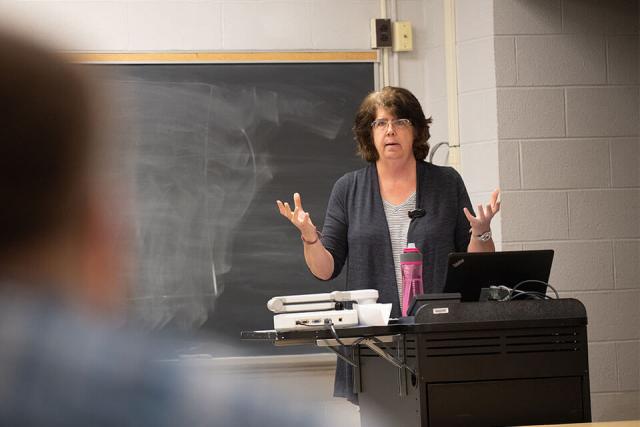 Frequently Asked Questions
How much does Westfield State University cost?

Westfield State University offers a comprehensive university experience at an affordable cost—with many options for financial aid. Visit our Cost and Aid page to learn more. 
Will I receive academic support?

We're invested in your success. Whether you need a little help adjusting to college, study strategies, tutoring, or disability services, the team at the Academic Achievement Department is ready to help. Our mission is to provide you with the tools to explore academic opportunities as well as to plot strategies for continued growth. 

Learn more about our student support services here.
What are the admission requirements for the Master of Public Administration program? 

Official transcripts from all colleges and universities attended indicating a bachelor's degree from an accredited college or university. 
A minimum 2.8 GPA overall or minimum 3.0 GPA for the last two years of undergraduate studies. 
Three professional letters of recommendation. At least one academic recommendation is suggested. 
A satisfactory GRE or MAT score is recommended if it will strengthen the application. 
Narrative statement (of approximately 350 words) about your professional goals, academic experience, work experience, and other factors such as academic achievements not reflected in transcripts that support your application. 

Applicants who believe that the materials requested in the application do not accurately represent their academic potential are encouraged to include their rationale in the narrative statement. The narrative statement will be considered a writing sample to evaluate your ability to express yourself in written form. 

Professional experience and experience overcoming adversity are viewed positively and are considered in the application review process. Applicants with significant professional experience or special qualifications who do not meet admission standards will be considered on an individual basis. 

Deadlines and Notice of Decision: 

Our Master of Public Administration program has rolling admissions; applications are accepted year-round. 
Related Programs, Majors, or Minors
Request Information
We're here to answer your questions and deliver the support you need along your academic journey. Please provide your contact information and area of interest, and we'll be in touch shortly.